SEVADIS Manufacturing Company
EV Charging Stations Producers Category in the EV database
---
Share the SEVADIS Company page in Social media: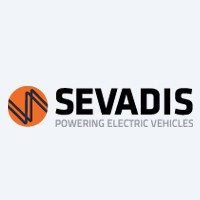 About SEVADIS Company
⚡ EV Charging Stations Manufacturing Company.
SEVADIS is a prominent British company specializing in electric vehicle charging stations manufacturing. With a rich history dating back to 2016, we have been at the forefront of developing, supplying, and installing charging points for various applications, including construction sites, residential complexes, businesses, and individual customers. As the demand for electric vehicles continues to surge, our team of skilled engineers and electric vehicle experts is driving the transformation by delivering customized charging systems, sleek and user-friendly hardware, and cutting-edge smart online payment software. SEVADIS is proud to be a part of the esteemed BJA trading group.
Pioneering the Transition to Electric Vehicles
SEVADIS has established itself as a leader in the electric vehicle industry, playing a pivotal role in the widespread adoption of electric vehicles across the United Kingdom. Since our inception, we have been dedicated to revolutionizing the charging infrastructure by providing innovative solutions that cater to the evolving needs of our diverse clientele.
Customized Charging Systems for Every Application
At SEVADIS, we understand that different environments require tailored charging solutions. That's why our team works closely with clients to develop and deploy charging systems that align with their specific requirements. Whether it's a construction site, a residential complex, a business establishment, or an individual customer, we design and deliver charging points that seamlessly integrate into the existing infrastructure, ensuring a convenient and efficient charging experience.
Stylish and User-Friendly Hardware
We believe that charging stations should not only be functional but also aesthetically pleasing. SEVADIS takes pride in offering sleek and modern hardware designs that blend seamlessly into any environment. Our charging stations are not only robust and durable but also user-friendly, providing a hassle-free charging experience for electric vehicle owners.
Smart Online Payment Software
SEVADIS recognizes the importance of seamless transactions and user convenience. To address this, we have developed advanced smart online payment software that enables users to effortlessly make payments for charging services. Our secure and user-friendly payment solutions ensure a smooth and hassle-free experience, enhancing the overall customer satisfaction.
Explore SEVADIS' Product Range
SEVADIS offers a comprehensive range of high-quality products designed to meet the diverse needs of the electric vehicle industry. Our product portfolio includes:
SEVADIS Home Charging Stations: Ideal for residential use, our home charging stations provide a convenient and efficient charging solution for electric vehicle owners.

SEVADIS Commercial Charging Stations: Robust and reliable, our commercial charging stations are perfect for construction sites, businesses, and other commercial establishments, ensuring reliable access to charging infrastructure.

SEVADIS Public Charging Stations: Designed for public spaces, our public charging stations provide convenient and accessible charging solutions for electric vehicle users on the go.
Conclusion
SEVADIS is at the forefront of EV charging stations manufacturing, pioneering the transition to electric vehicles with innovative solutions and cutting-edge technology. With our customized charging systems, stylish hardware, and smart online payment software, we are revolutionizing the charging experience for electric vehicle owners. As part of the esteemed BJA trading group, we remain committed to delivering high-quality products that contribute to a sustainable and greener future.
To explore our full range of products and discover the power of SEVADIS' charging solutions, we invite you to visit our website. Join us on the journey towards a cleaner and more sustainable transportation landscape.
View all Products Produced by "SEVADIS"
(where we publish the EV description and EV specs for each model)
---
---
New Manufacturing Companies in the MOTORWATT EV Database:
More EV Producers in the Database: