Solisco Manufacturing Company
EV Charging Stations Producers Category in the EV database
---
Share the Solisco Company page in Social media: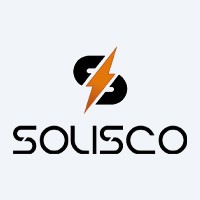 About Solisco Company
⚡ EV Charging Stations Manufacturing Company.
Solisco, derived from the Latin meaning Sun-Drive, is a pioneering EV charging stations manufacturing company. Our mission is to inspire and support the emerging electric vehicle market by providing innovative solutions powered by the sun. With a team that possesses extensive experience operating electric vehicles, Solisco is dedicated to creating a world where driving an electric vehicle is truly liberating, without compromising on performance or convenience. We strive to make a significant contribution to the charging infrastructure by offering expert advice to the public, commercial, and residential sectors.
Promoting Clean Energy and Sustainable Transportation
At the heart of Solisco lies a deep commitment to promoting clean energy as the way forward. We firmly believe that the transition to cleaner air and more sustainable transportation can be achieved through the development of a robust charging infrastructure. Without this infrastructure, the climate change crisis we face will continue to grow. Solisco is dedicated to providing simple and effective solutions that enable our customers to reduce their dependence on fossil fuels, adopt smart technologies, and subsequently reduce their carbon footprint.
Innovative Solar-Powered Charging Solutions
Solisco offers a range of innovative charging solutions that combine the power of the sun with cutting-edge technology. Our solar-powered charging stations harness clean and renewable energy, providing an environmentally friendly option for electric vehicle owners. By utilizing solar power, we empower our customers to charge their vehicles while minimizing their impact on the environment.
Join Solisco's Mission to Drive Change
Solisco invites customers to join us on our mission to create a cleaner and more sustainable future. By embracing our products and solutions, individuals, businesses, and communities can actively contribute to reducing their carbon footprint. Our portfolio of products includes:
Solar-Powered Home Charging Stations: Ideal for residential use, our solar-powered home charging stations enable electric vehicle owners to charge their vehicles conveniently and sustainably at home.

Solar-Powered Commercial Charging Stations: Designed for commercial and public spaces, our solar-powered charging stations provide reliable and efficient charging options for businesses, organizations, and municipalities.

Solar-Powered Community Charging Hubs: These charging hubs offer multiple charging points powered by solar energy, serving as centralized locations for electric vehicle charging in communities and urban areas.
Conclusion
Solisco is at the forefront of revolutionizing EV charging stations by harnessing the power of the sun. Our commitment to promoting clean energy, reducing dependence on fossil fuels, and combating climate change drives us to develop innovative and sustainable charging solutions. By embracing Solisco's solar-powered charging stations, customers can actively contribute to a cleaner and greener future while enjoying the benefits of electric vehicle ownership.
To explore our full range of products and join us on this transformative journey, please visit our website. Together, let's drive change and create a sustainable future powered by the sun.
View all Products Produced by "Solisco"
(where we publish the EV description and EV specs for each model)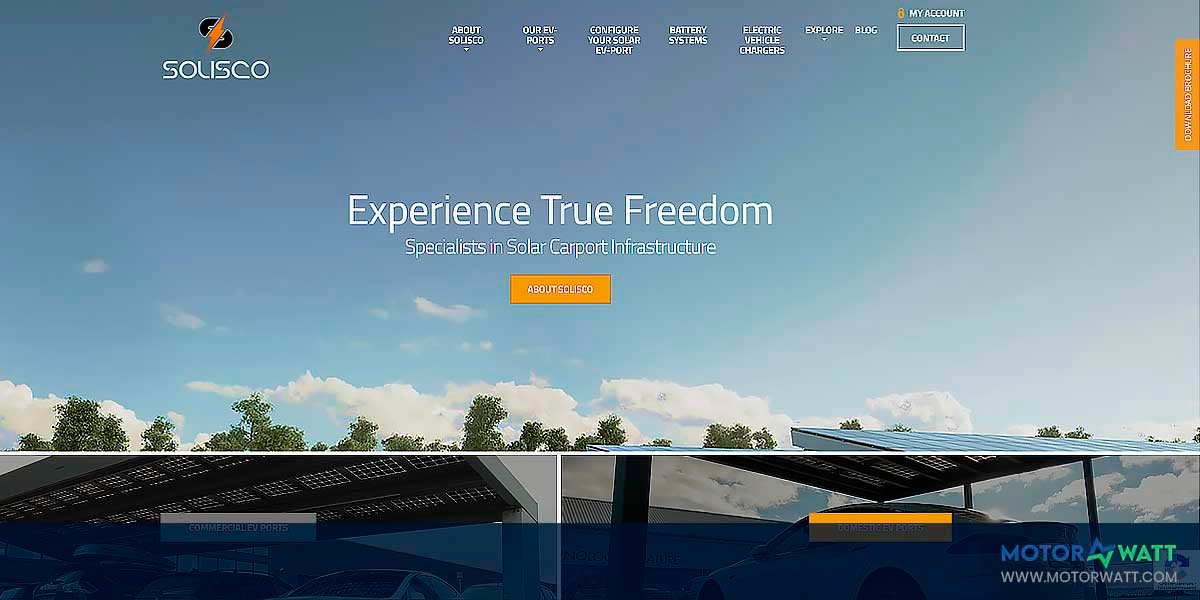 ---
---
New Manufacturing Companies in the MOTORWATT EV Database:
More EV Producers in the Database: