Tarform Manufacturing Company
Electric Motorcycles Producers Category in the EV database
---
Share the Tarform Company page in Social media: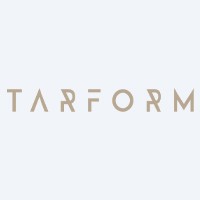 About Tarform Company
⚡ Electric Motorcycles Manufacturing Company.
From its inception, Tarform, which in Swedish stands for "Taking Shape," has carried a powerful vision for the future of mobility. This cutting-edge company does not merely focus on creating a single mode of transportation, but instead envisions an entire eco-system brimming with diverse vehicles, each tailored to unique ways of moving.
Their philosophy? To infuse every design with a blend of beauty, sustainability, and an element of joy, ensuring that each ride is an experience to remember. Today, we invite you to seize a golden investment opportunity with Tarform and help shape tomorrow's mobility landscape.
Tarform's Sustainable Mobility
A central tenet of Tarform's ethos is sustainability. They do not simply manufacture electric motorcycles; they craft experiences. And the joyful experience they aim to provide is deeply rooted in respect for the environment and sustainable practices. Their commitment to sustainability extends beyond manufacturing processes to incorporate every facet of their business.
Tarform's Electric Motorcycle Range
Tarform has made significant strides in the electric motorcycle industry, leaving its mark with an array of products that stand out for their sophistication, performance, and eco-friendly design. The broad product line signifies the company's deep-seated commitment to offering varied, innovative solutions that cater to diverse mobility needs.
Invest in Tarform: Shaping the Future Together
Investing in Tarform is more than a financial decision; it's an opportunity to be a part of a movement that's transforming how we think about transportation. By choosing to invest, you are embracing a vision that challenges the status quo, prioritizing sustainability, and setting the pace for the future of mobility.
Explore Tarform's Electric Motorcycle Offerings
Take a moment to explore the products produced by Tarform. Each electric motorcycle stands as a testament to the company's innovative spirit and commitment to shaping the future of transportation.
The power of Tarform lies in its innovative approach to mobility and its unwavering commitment to sustainability. As a company, Tarform invites everyone to take part in their journey, whether as an investor or as an eco-conscious consumer who appreciates the blend of beauty, sustainability, and joy in every ride. Investing in Tarform is an invitation to join them in shaping the mobility of tomorrow.
Diverse, Dynamic, Driven: Tarform's Electric Motorcycles
Electric motorcycles are not just a product for Tarform; they represent a vision. Every motorcycle produced by Tarform is a unique embodiment of the company's commitment to transforming the transportation landscape. Each offering underscores their dedication to creating a diverse and dynamic eco-system of vehicles, underpinned by sustainability and powered by joy. Explore Tarform's product range and be a part of this transformative journey.
View all Products Produced by "Tarform"
(where we publish the EV description and EV specs for each model)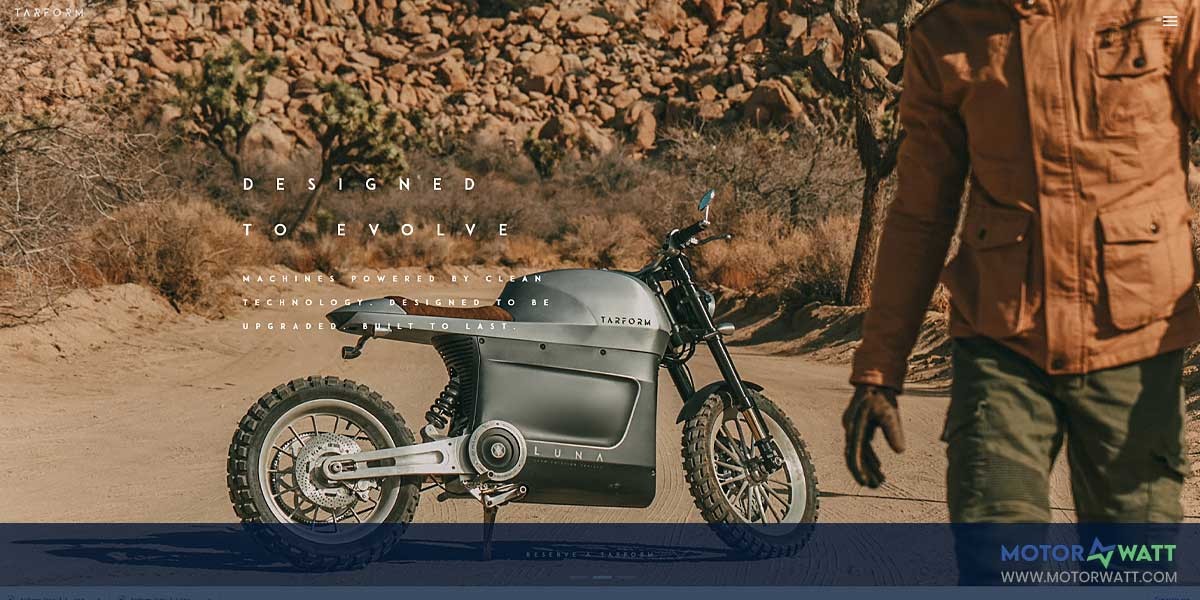 ---
---
New Manufacturing Companies in the MOTORWATT EV Database:
More EV Producers in the Database: