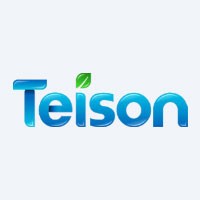 Teison Manufacturing Company
EV Charging Stations Producers Category in the EV database.
---
About Teison Company
⚡ EV Charging Stations Manufacturing Company.
Teison Energy Technology Co.,Ltd. is a specialized manufacturer dedicated to developing the most reliable EV charging equipment for customers worldwide. With a strong focus on quality and innovation, we have been at the forefront of the industry since our establishment in 2017. Our extensive product line includes home smart EV wallboxes, OCPP commercial EV wallboxes, DC charging stations, portable EV chargers, and EV charging cables. We pride ourselves on our ISO 9001, 14001, and 45001 certifications, which reflect our commitment to maintaining the highest quality standards. Situated in Jiangsu Province, we benefit from convenient transportation access, and our products are trusted and utilized by customers in over 40 countries. Notably, our CE and TUV approved products have garnered a reputation for excellence in the European market. Our success is a result of our unwavering dedication to providing stable and high-quality solutions that meet the evolving needs of the industry and our valued customers.
Comprehensive Product Line
Teison Energy Technology offers a comprehensive range of EV charging equipment designed to cater to diverse customer requirements. Our product line includes:
Home Smart EV Wallbox: Our home smart EV wallboxes provide a convenient and intelligent charging solution for electric vehicle owners, seamlessly integrating into residential environments.

OCPP Commercial EV Wallbox: Designed for commercial and public settings, our OCPP commercial EV wallboxes offer scalable and intelligent charging solutions to meet the demands of businesses and organizations.

DC Charging Station: We provide advanced DC charging stations that enable rapid charging, significantly reducing the charging time for electric vehicles and enhancing convenience for users.

Portable EV Charger: Our portable EV chargers offer flexibility and mobility, allowing electric vehicle owners to charge their vehicles anytime and anywhere, making it ideal for travel and on-the-go charging needs.

EV Charging Cable: Teison Energy Technology also offers high-quality EV charging cables, ensuring a secure and reliable connection between the charging station and the electric vehicle.
Commitment to Quality and Excellence
At Teison Energy Technology, we place great importance on quality and excellence. Our ISO 9001, 14001, and 45001 certifications validate our dedication to maintaining the highest standards in quality management, environmental responsibility, and occupational health and safety. Our production line adheres to highly defined procedures, ensuring stable and consistent product quality. We take pride in delivering reliable and durable EV charging equipment that meets and exceeds the expectations of our customers.
Global Presence and Market Reputation
Located in Jiangsu Province, we enjoy convenient transportation access and have established a strong presence in the global market. Our products are trusted and utilized by customers in over 40 countries. In particular, our CE and TUV approved products have gained a high market reputation in the European market. We are honored to have received repeat orders from many loyal clients who have placed their trust in us for years. Our success is a testament to the stable quality and reliability of our products.
Innovation and Customer Trust
Innovation and customer trust are at the core of our business values. We continuously strive to develop cutting-edge EV charging solutions that meet the evolving needs of the industry and our customers. Our dedicated team of experts is committed to providing exceptional customer service, assisting our clients throughout the entire process, from product selection to after-sales support.
Conclusion
Teison Energy Technology Co.,Ltd. stands as a specialized and trusted manufacturer of EV charging stations, committed to providing reliable, innovative, and high-quality solutions since 2017. With our comprehensive product line, dedication to quality and excellence, global presence, and customer-centric approach, we are driving the transition towards a greener and more sustainable future. Partner with Teison Energy Technology and experience the reliability, innovation, and customer trust that define our EV charging solutions. Together, let us shape the future of electric vehicle charging.
View all Products Produced by "Teison"
(where we publish the EV description and EV specs for each model)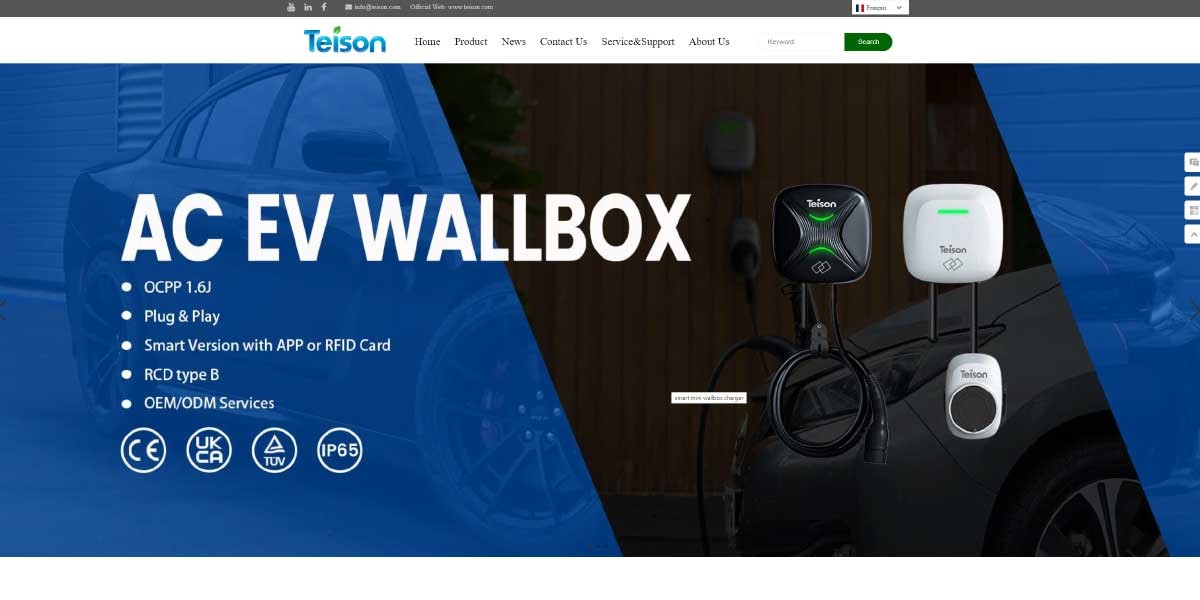 ---
Share the Teison Company page in Social media:
Producer Categories
Choose Manufacturer
New Manufacturing Companies in the MOTORWATT EV Database:
More EV Producers in the Database: