Tropos Motors Manufacturing Company
Electric Trucks Producers Category in the EV database
---
Share the Tropos Motors Company page in Social media: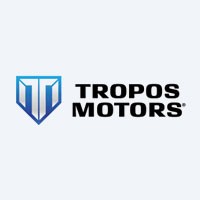 About Tropos Motors Company
⚡ Electric Trucks Manufacturing Company.
Tropos Motors Company: Pioneering Electric Trucks for the Zero Mission
Tropos Motors is an innovative electric trucks manufacturing company based in Germany. With a forward-thinking approach, Tropos Motors is actively shaping the future rather than waiting for it. By driving the #ZeroMission, Tropos Motors is dedicated to providing electric utility vehicles that combine compact dimensions, tight turning circles, impressive electric range, and exceptional load volume. The Tropos ABLE, with its versatile superstructures, adapts to various needs and requirements, making it the ideal emission-free commercial vehicle.
Compact, Efficient, and Adaptable
The Tropos ABLE boasts a unique combination of compact dimensions and a tight turning circle, enabling exceptional maneuverability in urban environments. Despite its small size, this electric utility vehicle offers an enormous load volume, thanks to its maximum load area. What sets the Tropos ABLE apart is its ability to change superstructures, accommodating different body types according to specific needs. This adaptability makes it a versatile and efficient solution for various commercial applications.
Enhanced Efficiency and Reduced Congestion
With its compact width, the Tropos ABLE requires significantly less space compared to conventional transporters and only slightly more than a cargo bike. This feature not only reduces traffic congestion but also optimizes parking space utilization. Even in narrow roads, the Tropos ABLE can reach work sites directly, saving time, money, and effort. By choosing the Tropos ABLE, businesses can benefit from improved efficiency and reduced reliance on muscle power.
Join the #ZeroMission Movement
Tropos Motors invites you to join the #ZeroMission movement, embracing the mission of driving towards zero emissions and a sustainable future. By opting for Tropos Motors' electric trucks, you contribute to a cleaner environment and reduced carbon footprint. Experience the innovation, efficiency, and versatility of the Tropos ABLE and be a part of shaping the future of sustainable transportation.
Explore Tropos Motors' Product Lineup
Visit Tropos Motors' website to explore the range of electric utility vehicles produced by the company. From the adaptable Tropos ABLE to other cutting-edge models, Tropos Motors offers a selection of electric trucks tailored to meet various business requirements. Discover the power, efficiency, and environmental benefits of Tropos Motors' electric vehicles and drive towards a greener future.
Driving Innovation with Tropos Motors
Tropos Motors stands as a driving force in the electric trucks manufacturing industry, leading the way towards sustainable transportation solutions. By prioritizing compactness, efficiency, and adaptability, Tropos Motors delivers electric utility vehicles that address the evolving needs of businesses while minimizing environmental impact. Choose Tropos Motors and be at the forefront of driving innovation and the zero-mission movement.
In conclusion, Tropos Motors is revolutionizing the electric trucks manufacturing industry with its commitment to compactness, efficiency, and adaptability. By providing versatile electric utility vehicles, Tropos Motors empowers businesses to contribute to the #ZeroMission and shape a sustainable future. Embrace the innovation and environmental benefits of Tropos Motors' electric trucks and be a driving force in the zero-emission movement.
View all Products Produced by "Tropos Motors"
(where we publish the EV description and EV specs for each model)
---
---
New Manufacturing Companies in the MOTORWATT EV Database:
More EV Producers in the Database: