VOLKSWAGEN Manufacturing Company
Electric Cars Producers Category in the EV database
---
Share the VOLKSWAGEN Company page in Social media: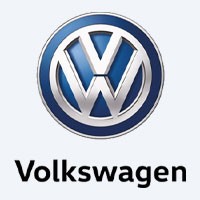 About VOLKSWAGEN Company
⚡ Electric Cars Manufacturing Company.
Originating from Germany in 1937, Volkswagen boasts a storied legacy within the automobile industry. Renowned for decades for its hallmark internal combustion vehicles, like the beloved Beetle and the acclaimed Golf, Volkswagen has recently acknowledged the need for an industry shift, in response to both changing market patterns and mounting environmental anxieties. This realization has prompted a marked pivot towards electric mobility.
Volkswagen's Steadfast Pledge to Electric Mobility
Volkswagen has bravely committed to a future powered by electricity, encapsulated in their strategic initiative, "Roadmap E." This blueprint sees Volkswagen aiming to debut 70 entirely electric models by 2030. This pledge exemplifies their resolve to claim a top spot in the EV market and significantly reduce global carbon emissions.
Showcasing Volkswagen's Electric Vehicle Selection
Volkswagen has already made waves in the EV market with a variety of noteworthy electric vehicle introductions. The crown jewel is the Volkswagen ID.3, a sleek, compact electric hatchback brimming with modern features and an impressive range. The lineup also includes the ID.4, a versatile, all-elective SUV, built with practicality in mind. With an array of models designed to cater to diverse customer preferences, Volkswagen is making a significant impression in the EV sphere.
Sustainability at the Heart of Volkswagen's Manufacturing
Volkswagen takes its corporate citizenship seriously, as evidenced by its commitment to sustainable production methods. Aiming for carbon neutrality in its manufacturing processes by 2050, Volkswagen is banking on renewable energy, pioneering energy-efficient tech, and streamlining its supply chain to minimize its environmental impact. Volkswagen's eco-conscious practices serve as a benchmark for others in the industry.
Volkswagen: Shaping the Future of EV Charging Infrastructure
Recognizing the need for robust charging infrastructure, Volkswagen is actively engaged in its expansion. Efforts are underway to increase the global availability of charging stations, enhancing EV charging convenience for its customers. In tandem with industry partners, Volkswagen is also forging robust charging networks and advocating for system interoperability.
Advances in Battery Tech: A Priority for Volkswagen
A pivotal driver of EV acceptance is progress in battery technology. Volkswagen is dedicating significant resources to R&D, enhancing battery efficiency, charging rates, and overall performance. Exploration into solid-state batteries and other groundbreaking tech aims to extend the range and lifespan of Volkswagen's electric vehicles.
Optimized Driving Experience and High Performance
EVs offer a distinct driving experience, featuring immediate torque and seamless acceleration. Volkswagen is capitalizing on its engineering acumen to amplify the driving experience in its electric models. Intelligent power management, sophisticated regenerative braking, and cutting-edge driver-assistance systems ensure that Volkswagen EVs provide efficiency and thrill in equal measure.
Ensuring Safety and Dependability in Volkswagen EVs
Volkswagen places paramount importance on safety and dependability in its electric vehicles. Advanced safety tech and robust vehicle structures contribute to the security of drivers and passengers alike, with every Volkswagen EV undergoing rigorous testing to meet strict safety standards.
Volkswagen also prioritizes the reliability of its EVs. Rigorous quality control measures throughout the manufacturing process guarantee each EV's performance and durability, instilling confidence in their customers and making EV ownership an effortless and stress-free experience.
Volkswagen: Accelerating Towards A Carbon-Free Future
Through its "Roadmap E" strategy, Volkswagen targets substantial CO2 reductions and accelerates the global shift towards sustainable transport. By producing electric vehicles, the company significantly reduces tailpipe emissions, thus contributing to cleaner air and less dependency on fossil fuels.
Volkswagen: Taking Sustainability Beyond Production
Volkswagen extends its sustainability initiatives beyond manufacturing. The company invests in renewable energy projects, endorses recycling and circular economy concepts, and incorporates eco-friendly practices across its operations. This comprehensive approach to sustainability demonstrates Volkswagen's critical role in mitigating climate change and ensuring a greener environment for upcoming generations.
A Bright Future: Volkswagen and the EV Market
Volkswagen and the EV market alike face a promising future. With global governments enacting stricter emission regulations and incentives to adopt EVs, the demand for electric vehicles is set to skyrocket. Volkswagen's diverse range of electric models, coupled with its commitment to innovation and sustainability, primes the company for enduring success in the rapidly evolving automotive landscape.
Volkswagen is not stopping at electric vehicles. Investments are also being made in autonomous driving technology, connected vehicles, and digitalization to further enhance the customer experience. These advancements promise to transform the transportation sector, leading to smarter, more efficient, and safer mobility solutions.
Conclusion: Volkswagen – Steering Towards a Sustainable Transportation Future
Volkswagen is emerging as a leader in EV manufacturing, driving the transformation of the automotive industry towards electric mobility. With a commitment to sustainability, technological innovation, and a customer-centric approach, Volkswagen is actively shaping the future of transportation.
The company's production of high-quality, reliable, and environmentally-friendly electric vehicles exemplifies its dedication to positive change. By setting an example for the industry, Volkswagen is encouraging other automakers to embrace cleaner and more sustainable transportation options. With its vision and ongoing efforts, Volkswagen continues to inspire the drive towards a cleaner, greener future.
View all Products Produced by "VOLKSWAGEN"
(where we publish the EV description and EV specs for each model)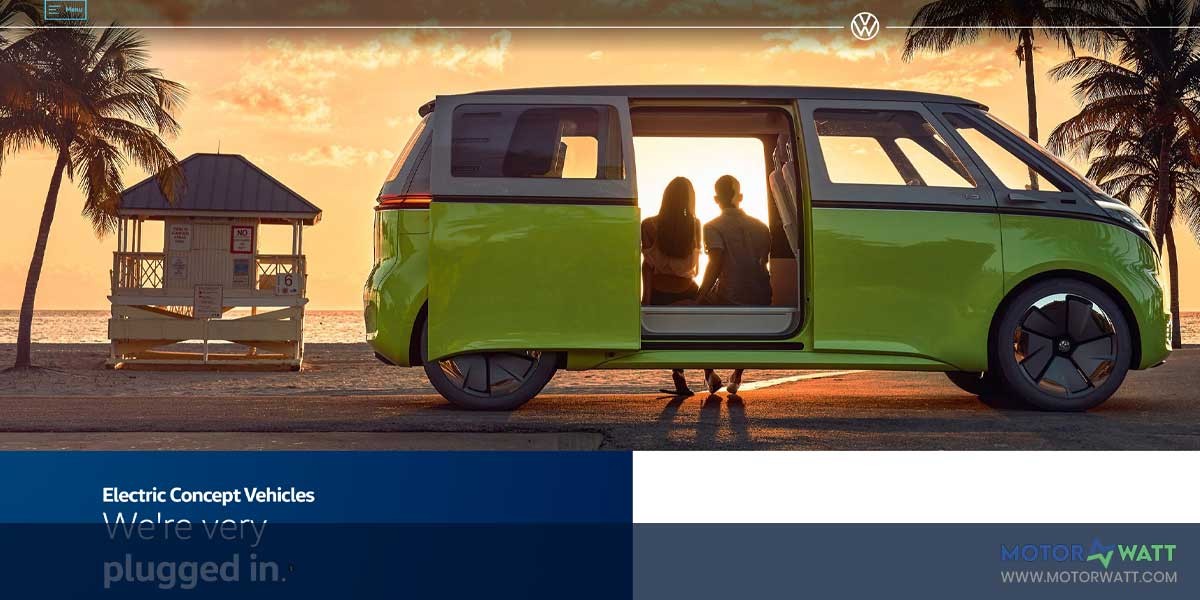 ---
---
New Manufacturing Companies in the MOTORWATT EV Database:
More EV Producers in the Database: