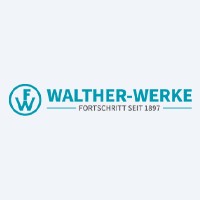 Walther-werke Manufacturing Company
EV Charging Stations Producers Category in the EV database.
---
About Walther-werke Company
⚡ EV Charging Stations Manufacturing Company.
At Walther-Werke, we are a dynamic group of companies consisting of over 400 dedicated employees who work tirelessly to develop, manufacture, and distribute a wide range of electrical products. Our diverse portfolio includes CEE-type plug devices, socket combinations, industrial connectors, charging infrastructure for electric vehicles, switchgear, and transformer substations. As a global company, we have a strong presence in all major markets around the world. With over 60 independent trading partners and fully owned subsidiaries in the US, UK, France, and Austria, we are strategically positioned to serve our customers and partners optimally.
Enabling Connectivity and Charging Solutions
Walther-Werke is committed to providing cutting-edge solutions that enable connectivity and charging in various industries. Our comprehensive range of products includes charging infrastructure for electric vehicles, ensuring that the growing number of electric vehicle owners can conveniently and efficiently charge their vehicles. We strive to make sustainable transportation accessible and practical for individuals and businesses alike.
Global Presence and Partnerships
With our global reach, Walther-Werke is able to connect with customers and partners worldwide. Our extensive network of independent trading partners, along with our subsidiaries in key markets, allows us to effectively serve diverse customer needs. We leverage local sales and production activities to ensure prompt delivery, exceptional service, and tailored solutions.
Complete Systems for Multiple Applications
Walther-Werke's strategic focus lies in offering complete systems for various application areas. Our unique range of transformer substations, switchgears, socket combinations, and plug systems enables seamless connections between electricity consumers and the power supply network across the construction, leisure, industry, and transport sectors. By providing comprehensive solutions, we empower our customers to efficiently manage their power requirements while ensuring safety and reliability.
Driving Sustainable Solutions
At Walther-Werke, sustainability is a core value that drives our operations. We are committed to contributing to a greener future by promoting electric mobility and energy efficiency. Our charging infrastructure for electric vehicles plays a crucial role in facilitating the adoption of sustainable transportation solutions. By providing reliable and innovative charging solutions, we aim to accelerate the global transition to electric mobility and reduce the carbon footprint.
Product Portfolio
Walther-Werke offers an extensive range of products to meet diverse electrical connectivity and charging needs. Our product lineup includes:
CEE-Type Plug Devices: We provide a wide range of CEE-type plug devices, designed for safe and reliable electrical connections in various industrial and commercial applications.

Socket Combinations: Our socket combinations offer versatility and convenience, enabling seamless integration into different electrical systems.

Industrial Connectors: Walther-Werke's industrial connectors ensure secure and efficient power transmission in demanding environments.

Charging Infrastructure for Electric Vehicles: We offer state-of-the-art charging infrastructure solutions for electric vehicles, including charging stations and associated accessories.

Switchgear and Transformer Substations: Our switchgear and transformer substations provide essential components for efficient power distribution and management.
Conclusion
Walther-Werke is a global leader in electrical connectivity and charging solutions, empowering industries and individuals to achieve their power needs with efficiency and reliability. With our comprehensive product portfolio and global presence, we are well-equipped to serve customers and partners across diverse markets. By embracing sustainability and driving the adoption of electric mobility, we contribute to a greener future. Walther-Werke remains committed to innovation, customer satisfaction, and playing a significant role in shaping the evolving landscape of electrical connectivity and charging systems.
View all Products Produced by "Walther-werke"
(where we publish the EV description and EV specs for each model)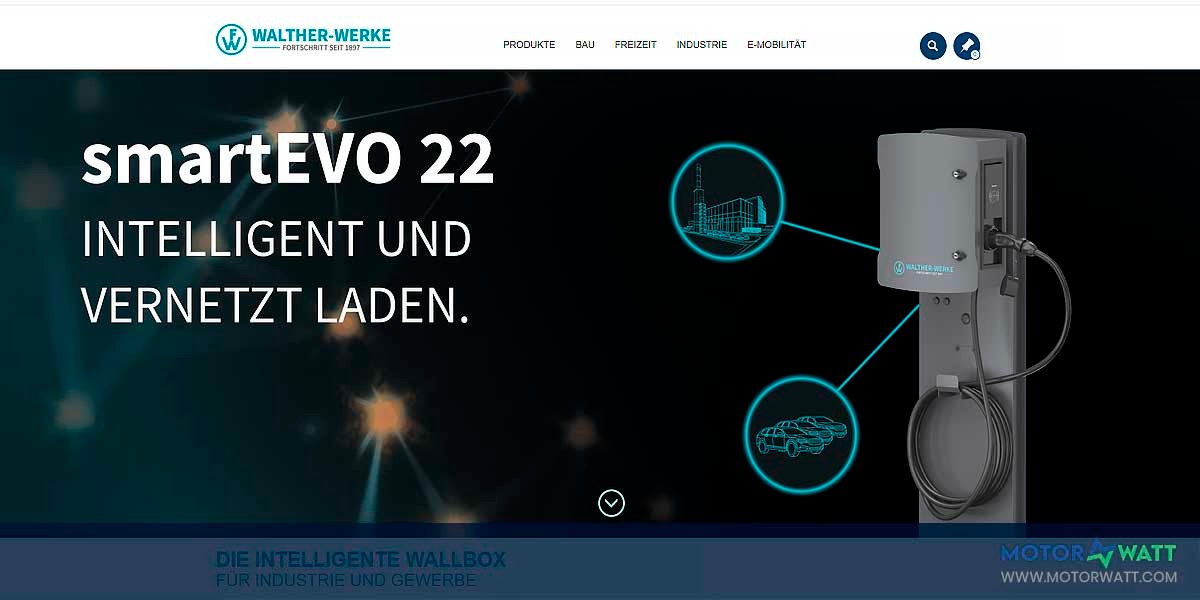 ---
Share the Walther-werke Company page in Social media:
Producer Categories
Choose Manufacturer
New Manufacturing Companies in the MOTORWATT EV Database:
More EV Producers in the Database: