WELTMEISTER Manufacturing Company
Electric Cars Producers Category in the EV database
---
Share the WELTMEISTER Company page in Social media: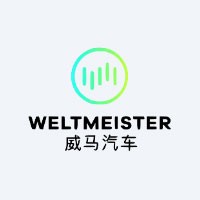 About WELTMEISTER Company
⚡ Electric Cars Manufacturing Company.
Welcome to WELTMEISTER, the leading manufacturer of electric cars. Founded in January 2015, WELTMEISTER, also known as WM Motor, is at the forefront of providing innovative new energy vehicle products and travel solutions. With a strong focus on global talents, advanced technology, and an extensive R&D and manufacturing network, WELTMEISTER is dedicated to delivering comprehensive, convenient, and comfortable services to Chinese consumers. In this article, we will delve into WELTMEISTER's remarkable journey, their commitment to the electric vehicle market, and the exceptional range of products they offer.
The WELTMEISTER Story
WELTMEISTER began its journey in 2015 with a clear vision of exploring and revolutionizing the pure electric vehicle market. By leveraging the expertise of their global team and tapping into diverse technology and manufacturing resources, WELTMEISTER has rapidly grown into a key player in the industry. With a team size exceeding 2,500 professionals spread across Germany, Shanghai, Beijing, Chengdu, and Wenzhou, WELTMEISTER possesses the necessary talent and capabilities to drive their ambitious goals forward.
Innovation and Service Excellence
WELTMEISTER's commitment to innovation extends beyond the realm of electric vehicle technology. They also prioritize service quality and optimize the user experience to provide customers with unparalleled satisfaction. By embracing cutting-edge technologies and employing forward-thinking strategies, WELTMEISTER ensures that every aspect of their electric cars, from design to functionality, is crafted to meet the highest standards.
Unveiling the Product Lineup
Let's take a closer look at some of the exceptional products produced by WELTMEISTER:
1. WELTMEISTER EV1
The WELTMEISTER EV1 is a true symbol of the brand's dedication to excellence. With its sleek design, advanced features, and eco-friendly performance, this electric car embodies the future of mobility. The EV1 offers a seamless driving experience, coupled with a range that meets the demands of modern-day travel.
2. WELTMEISTER X2
The WELTMEISTER X2 combines versatility and style to cater to the needs of contemporary drivers. Whether you're navigating city streets or embarking on a road trip, the X2 offers an engaging and comfortable ride. Its smart technology and efficient electric powertrain make it a sustainable choice for the environmentally conscious.
3. WELTMEISTER S3
The WELTMEISTER S3 exemplifies the perfect balance between performance and elegance. With its dynamic design and powerful electric drivetrain, the S3 delivers a thrilling driving experience. Equipped with advanced safety features and state-of-the-art connectivity, this electric car represents the pinnacle of modern automotive engineering.
Embrace the WELTMEISTER Experience
By choosing WELTMEISTER, you're not simply purchasing an electric car; you're embracing a vision for a greener and more sustainable future. Join us in our commitment to pushing the boundaries of electric mobility and providing Chinese consumers with extraordinary travel experiences.
To explore the full range of exceptional products produced by WELTMEISTER, visit our website at www.wm-motor.com. Discover the future of electric cars with WELTMEISTER!
View all Products Produced by "WELTMEISTER"
(where we publish the EV description and EV specs for each model)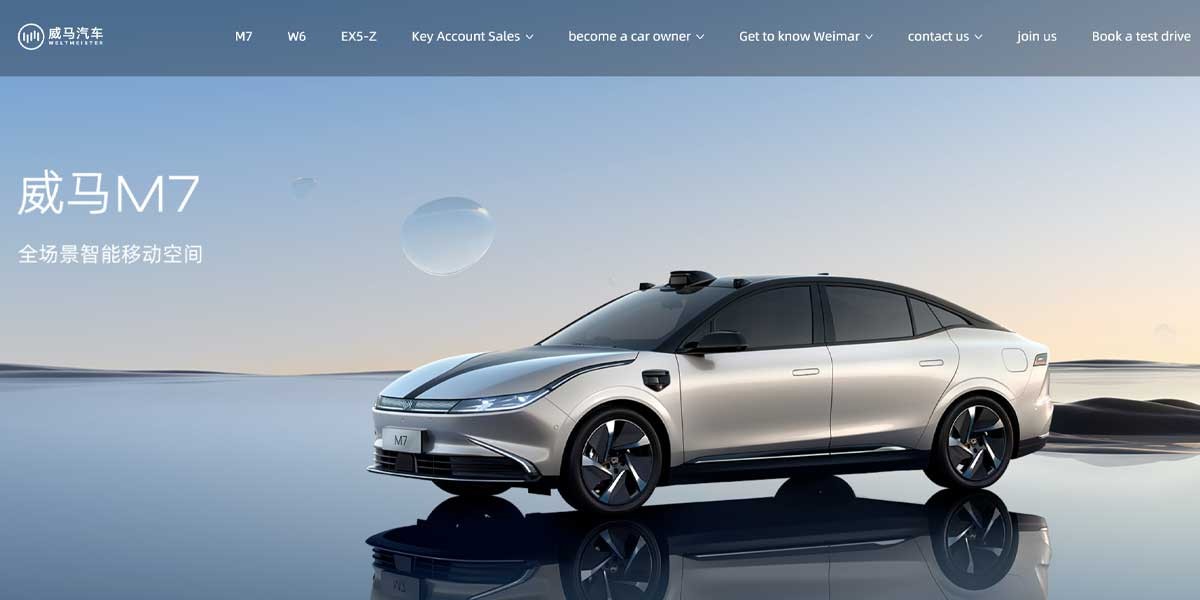 ---
---
New Manufacturing Companies in the MOTORWATT EV Database:
More EV Producers in the Database: