Yutong Truck Manufacturing Company
Electric Trucks Producers Category in the EV database
---
Share the Yutong Truck Company page in Social media: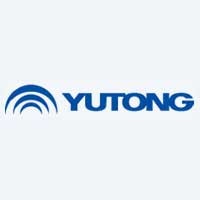 About Yutong Truck Company
⚡ Electric Trucks Manufacturing Company.
Yutong Truck Company: Pioneering Electric Truck Manufacturing
In a realm of evolving transportation dynamics, Yutong Truck Company stands tall as a vanguard of electric truck manufacturing. With a resolute commitment to innovation and excellence, this remarkable entity is poised to reshape the landscape of electric mobility.
A Legacy of Excellence
At the heart of this revolution is Zhengzhou Zony Heavy Industries, a proud member of the esteemed Yutong Group. With its inception in January 2018, Zhengzhou Zony Heavy Industries emerged as a distinct entity, stemming from the strategic separation of the infrastructure engineering machinery business from Yutong Heavy Industries. This evolution marked the birth of a new era, one dedicated to electric trucks and sustainable transportation solutions.
The Confluence of Expertise
Zhengzhou Zony Heavy Industries seamlessly integrates research and development, production, manufacturing, sales, and after-sales services. This holistic approach ensures that every facet of their electric truck journey is meticulously curated for excellence. Bolstered by the formidable technical research and development prowess of the Yutong Group, coupled with state-of-the-art facilities and equipment, Zhengzhou Zony Heavy Industries is at the forefront of innovation.
Unveiling Remarkable Offerings
Central to their innovation journey is the creation of an array of cutting-edge products. Multi-functional rotating drilling rigs with unmatched core competitiveness, hydraulic crawler dynamic compaction machinery, dynamic cranes, and bridge inspection vehicles, among others, collectively constitute their diverse portfolio. These offerings extend their reach across a plethora of sectors, spanning high-speed railways, airports, urban rail transit, mining, building construction, water conservancy projects, and municipal engineering.
A Vision for the Future
Rooted in the legacy of Yutong Heavy Industries, which boasts over six decades of military technology expertise, Zhengzhou Zony Heavy Industries is steadfast in its commitment. Anchored in the guiding principle of "Customer Focus and Employee Care," they are resolute in their pursuit of an advantageous position within the engineering machinery segment. This unwavering dedication extends to the realm of product quality, as they strive to carve a niche as a domestic and specialized engineering machinery manufacturer.
A Testament to Reliability
The vision further extends to becoming a premier supplier of cost-effective foundation works equipment and products with unparalleled reliability. The prowess of their series, professional, and high-end products sets the stage for a transformative journey in China's engineering landscape.
Exploring the Future
As you navigate through their offerings, take a moment to explore the array of products produced by "Yutong Truck." It's a window into a world of innovation, resilience, and forward-looking engineering—a testament to Yutong Truck Company's unwavering dedication to shaping the future of electric truck manufacturing.
Disclaimer: The details provided are based on available data and are subject to updates and changes. For the most current information on Yutong Truck Company and their offerings, please refer to the official manufacturer's website.
View all Products Produced by "Yutong Truck"
(where we publish the EV description and EV specs for each model)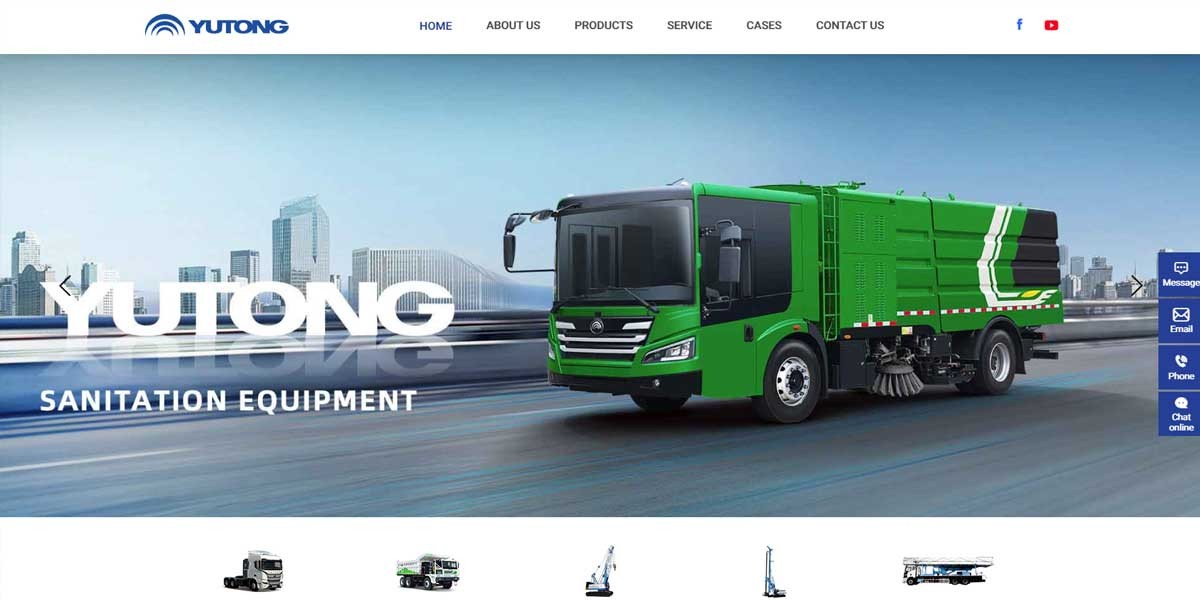 ---
---
New Manufacturing Companies in the MOTORWATT EV Database:
More EV Producers in the Database: