Zooz Bikes Manufacturing Company
About Zooz Bikes Company
⚡ Electric Bicycles & Scooters Manufacturing Company.
Zooz Bikes: Redefining Urban Mobility with Electric Bicycles
Introduction
Zooz Bikes is on a mission to revolutionize urban transportation with its innovative electric bicycles and scooters. By combining the best elements of bicycles and motorcycles, Zooz Bikes introduces a new chapter in the world of two-wheelers. With a team of experienced designers, fabricators, and operations experts, Zooz Bikes is dedicated to creating the ultimate urban riding experience. Let's delve into their Urban Ultralight platform and discover the excitement, freedom, and sensory activation that Zooz Bikes brings to the table.
Unleash Fun and Exploration with Zooz Bikes
Zooz Bikes aims to reintroduce the joy of fun and exploration through their Urban Ultralight platform. This unique blend of features combines the thrill of motorcycle riding with the freedom and simplicity of cycling. The Zooz project has attracted a talented team of designers, makers, and creators who share a passion for pushing the boundaries of urban mobility.
The Zooz Difference: Location Independence and Sensory Activation
Zooz Bikes offers a distinct advantage over traditional modes of transportation by providing location independence and sensory activation. With an electric urban bike from Zooz, you can go wherever your heart desires, unrestricted by traffic or parking limitations. Experience the thrill of swift acceleration, the wind in your hair, and the activation of your senses as you navigate the urban landscape with ease.
Quality Craftsmanship and Design Excellence
Zooz Bikes takes pride in their craftsmanship and design excellence. With deep roots in the motorcycle industry and adjacent fields, Zooz brings a wealth of experience to the table. Their team of doers and makers work tirelessly to ensure that every Zooz electric bike is built to the highest standards of quality, durability, and performance.
Embrace the Best Electric Urban Bike
Zooz Bikes offers a range of electric bicycles and scooters that are designed to meet the diverse needs of urban commuters. Whether you're seeking a lightweight and agile option for navigating busy city streets or a comfortable and efficient ride for longer distances, Zooz has you covered. Experience the best electric urban bike that combines style, functionality, and eco-friendly transportation.
Conclusion
Zooz Bikes is reshaping urban mobility with its innovative electric bicycles and scooters. With their Urban Ultralight platform, Zooz offers a new way to explore, commute, and enjoy the city. Their commitment to craftsmanship, design excellence, and pushing the boundaries of two-wheel transportation sets them apart. Embrace the freedom, fun, and sensory activation that Zooz Bikes brings to the table and embark on your urban adventures with confidence. Choose Zooz Bikes for an unparalleled riding experience.
View all Products Produced by "Zooz Bikes"
(where we publish the EV description and EV specs for each model)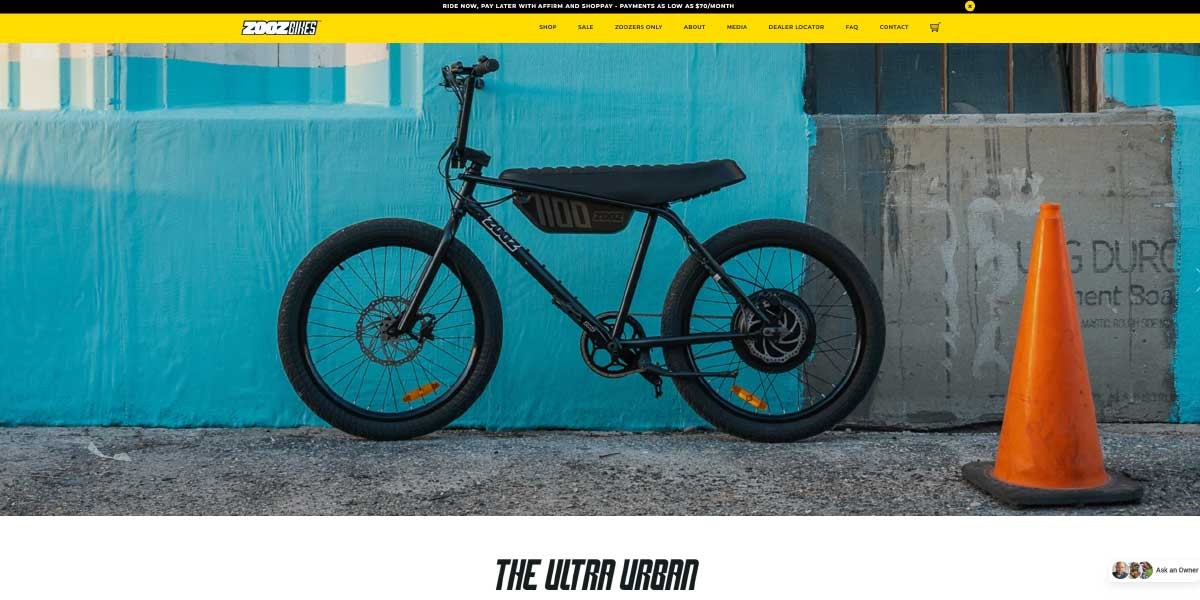 ---