Curtis "The One" Specs and Price ⚡ Electric Motorcycle
Share Curtis "The One" in Social Media:
price (NEW) from:
115000,00
$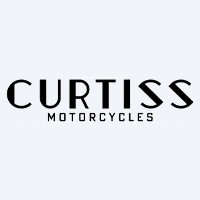 Curtis "The One" description ⚡
Technical Specs, Price and Review on the new Curtis "The One".
Curtis "The One": An Exclusive Steampunk-inspired Electric Dragster
Curtis "The One" is a truly exclusive and extraordinary electric motorcycle presented by Curtiss Motorcycles. With its distinctive steampunk-inspired design, this bike stands out from the crowd. However, it's not just the aesthetics that make "The One" special; it also boasts impressive performance and cutting-edge technology.
Curtis "The One" Specifications
Power and Speed: "The One" is equipped with a powerful 168 kW (217 hp) electric motor, delivering impressive acceleration and performance on the road. The bike's peak torque reaches 369 Nm, ensuring exhilarating acceleration and thrilling riding experiences.
| | |
| --- | --- |
| manufactured in | USA |
| new from ($) | 115000 |
| motocycle type | Dragster |
| sales start | 2021 |
| range (km) | 190 |
| max. speed | 193 |
| transmission | belt |
| battery (kWh) | 7.5 |
| 0 to100 km/h | unknown |
| power (h.p.) | 217 |
Battery and Range: The motorcycle features a 7.5 kWh liquid-cooled battery, known as the "Power Pak," which provides a sufficient amount of energy for high-performance riding. With this battery, "The One" offers a range of approximately 190 kilometers on a single charge.

Steampunk Design: The aesthetics of "The One" draw inspiration from the steampunk genre, resulting in a unique and captivating appearance. This design choice sets it apart from conventional electric motorcycles and makes it a truly special and eye-catching vehicle.

Advanced Cooling System: The battery is encased in a cylindrical aluminum case with internal and external ribs. It is filled with an immersion coolant that transfers heat away from the battery cells to the radiator, ensuring efficient cooling during intense riding.

Modular Chassis: The motorcycle features a simple and robust modular chassis design, incorporating two milled aluminum plates. This design houses the electric motor, control system electronics, cooling piping, and inverter.

Transmission: "The One" utilizes a maintenance-free toothed belt transmission to deliver the motor's torque directly to the rear wheel, providing smooth and efficient power delivery.

Max Speed: The bike can achieve an impressive top speed of 193 km/h, making it a high-performance electric dragster.
Manufacturer: Curtiss Motorcycles
Curtiss Motorcycles is the manufacturer behind "The One," known for its commitment to innovation, unique designs, and high-performance electric motorcycles.
In summary, Curtis "The One" is a highly exclusive and visually striking electric motorcycle with exceptional performance capabilities. Its powerful electric motor, advanced cooling system, and steampunk-inspired design make it a standout option for those seeking a one-of-a-kind electric dragster riding experience.