Cyborg GT 120 Specs and Price ⚡ Electric Motorcycle
Share Cyborg GT 120 in Social Media:
price (NEW) from:
2400,00
$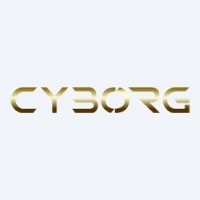 Cyborg GT 120 description ⚡
Technical Specs, Price and Review on the new Cyborg GT 120.
Cyborg GT 120: A Feature-Packed Electric Sports Bike
The Cyborg GT 120 is an electric sports bike manufactured in India, offering an array of innovative features and a sleek design that sets it apart from conventional motorcycles. With its advanced technology and performance capabilities, the Cyborg GT 120 aims to deliver an exciting and eco-friendly riding experience.
Cyborg GT 120 Specifications
Power and Speed: The Cyborg GT 120 is powered by an electric motor with a peak power output of 8 horsepower. It can reach a maximum speed of 125 km/h, making it a capable sports bike for both city commuting and spirited rides.
| | |
| --- | --- |
| manufactured in | India |
| new from ($) | 2400 |
| motocycle type | Sports |
| sales start | 2022 |
| range (km) | 180 |
| max. speed | 125 |
| transmission | Clutchless direct drive |
| battery (kWh) | 4.32 |
| 0 to100 km/h | unknown |
| power (h.p.) | 8 |
Battery and Range: The electric bike is equipped with a 4.32 kWh lithium-ion battery. With a single full charge, it offers an impressive cruising range of 180 km, providing sufficient distance for longer rides without the need for frequent recharging.

Digital Features: The Cyborg GT 120 boasts a range of digital features for enhanced convenience and connectivity. These include geolocation/geofence capabilities, battery status monitoring, USB charging, Bluetooth connectivity, and keyless ignition with remote control functionality.

Reverse and Park Assist: The electric motorcycle is equipped with reverse and park assist, making it easier to maneuver in tight spaces and park without hassle.

Multiple Sounds: The Cyborg GT 120 offers multiple sound options, allowing riders to choose their preferred audio profile while riding.

Weatherproof Battery: The bike features a weatherproof and touch-safe battery design, ensuring safety and reliability even in adverse weather conditions.

Streamlined Design: The Cyborg GT 120 features a sleek and streamlined body with a full fairing and rear footpegs. Its bubble-shaped fairing and sleek tail contribute to its overall aerodynamic profile.

Suspension and Driving Modes: The electric sports bike is equipped with a telescopic front suspension and an adjustable monoshock at the rear, providing a comfortable and responsive ride. It offers three driving modes - Eco, Normal, and Sport - to cater to different riding preferences and optimize energy efficiency.
Manufacturer: Cyborg
Cyborg is the pioneering manufacturer behind the GT 120, and their dedication to innovative technology and design is evident in the bike's advanced features and performance capabilities.
In summary, the Cyborg GT 120 is a feature-packed electric sports bike with an impressive range, modern digital features, and a stylish design. It combines eco-friendliness with sportiness, making it an attractive choice for riders seeking an exciting and connected electric motorcycle experience.