ELIQ DWX 250 Price and Specs
Added to the EV Database on 25 January 2023
Share ELIQ DWX 250
price (NEW) from:
12500
$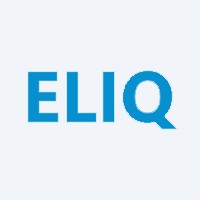 Technical Specifications, Price and Review on the new ELIQ DWX 250.
| | |
| --- | --- |
| manufactured in | Russia |
| new from ($) | 12500 |
| motocycle type | Off-road |
| sales start | 2021 |
| range (km) | 110 |
| max. speed | 125 |
| transmission | chain |
| battery (kWh) | 4.5 |
| power (h.p.) | 34 |
ELIQ DWX 250: The Electric Enduro Champion
The ELIQ DWX 250 is an exceptional electric enduro motorcycle that has been designed by endurists for endurists. It boasts impressive features and performance that set it apart from other electric motorcycles on the market.
ELIQ DWX 250 Specifications
Power: The ELIQ DWX 250 is equipped with a powerful electric motor that delivers 25 kW (approximately 34 horsepower) of peak power and an impressive 110 Nm of torque from zero speed. This exceptional power output allows for exhilarating acceleration and performance, making it stand out among its gasoline-powered counterparts.
Battery and Range: The motorcycle is fitted with a 4.5 kWh battery pack, providing it with a range of approximately 110 kilometers (about 68 miles) on a single charge. The efficient battery layout, along with the lightweight aluminum frame, contributes to the motorcycle's low center of gravity and enhanced handling.

Weight and Frame: The ELIQ DWX 250 boasts a minimum weight of 104 kg (approximately 230 lbs), making it one of the lightest electric enduro motorcycles in its class. Its high-strength 6061 aluminum profile frame and swingarm ensure durability and optimal performance on both trails and off-road terrains.

Transmission: The motorcycle is equipped with a chain transmission system, allowing for efficient power delivery to the rear wheel, essential for off-road capabilities and control.

Max Speed: The ELIQ DWX 250 can reach a maximum speed of 125 km/h (about 78 mph), providing riders with ample power and speed for their off-road adventures.

Silent and Comfortable: One of the key advantages of the ELIQ DWX 250 is its silent and comfortable ride. The electric motor operates without making sounds, vibrations, or emitting exhaust fumes, providing a new level of comfort and an uninterrupted riding experience.

Legal and Easy to Ride: With a rated power of 3 kW, the ELIQ DWX 250 does not require registration or obtaining a motorcycle license in certain jurisdictions. However, its peak output of 25 kW delivers incredible acceleration to 100 km/h (about 62 mph) in under 5 seconds, ensuring thrilling rides for experienced riders.
Manufacturer: ELIQ DWX
ELIQ DWX is the manufacturer of the DWX 250 electric enduro motorcycle. They have created a remarkable electric bike that impresses with its performance, lightweight design, and suitability for off-road riding.
In conclusion, the ELIQ DWX 250 is a true champion among electric enduro motorcycles. Its powerful electric motor, lightweight construction, and advanced features make it a top choice for endurists seeking thrilling off-road experiences.
---