EMMO ZONE S Specs and Price ⚡ Electric Motorcycle
Share EMMO ZONE S in Social Media:
price (NEW) from:
8199,00
$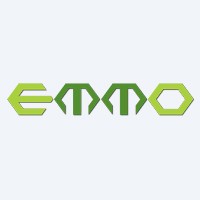 EMMO ZONE S description ⚡
Technical Specs, Price and Review on the new EMMO ZONE S.
EMMO ZONE S: Sporty Design, Full-Size Electric Motorcycle
The EMMO ZONE S is a sporty and stylish electric motorcycle designed and manufactured in Canada by EMMO. With a focus on delivering top-notch products and an exceptional riding experience, EMMO has closely monitored every step of the process, from designing to distribution, to ensure the highest quality for its customers.
EMMO ZONE S Specifications
Impressive Range and Speed: The EMMO ZONE S boasts a range of 150 km (93 miles) on a single charge, making it ideal for both city commuting and leisure rides.
| | |
| --- | --- |
| manufactured in | Canada |
| new from ($) | 8199 |
| motocycle type | Sports |
| sales start | 2020 |
| range (km) | 150 |
| max. speed | 32 |
| transmission | chain |
| battery (kWh) | 7.2 |
The motorcycle's maximum speed is 32 km/h (20 mph), providing a smooth and enjoyable ride for various purposes.

Powerful Battery and Motor: Equipped with a 72V battery and the advanced Emmo GTS motor, the EMMO ZONE S delivers super torque and boasts the fastest acceleration in the market. This powerful combination ensures a thrilling and dynamic riding experience.

Multiple Battery Pack Upgrade Options: For added convenience and extended range, the EMMO ZONE S offers multiple battery pack upgrade options. With a lithium battery pack, riders can achieve up to 130 km (81 miles) per charge, allowing for longer rides without worrying about recharging.

Advanced Lighting Technology: The EMMO ZONE S is equipped with advanced LED headlights, signal lights, tail lights, and a backlighted LCD speedometer. These lighting features not only enhance visibility for safer riding but also contribute to lower energy consumption, optimizing the motorcycle's efficiency.

Keyless Start and More: EMMO has integrated the latest technologies into the ZONE S, including keyless start functionality for added convenience and ease of use.

Devotion to Safety and Comfort: EMMO is committed to delivering a safer and more comfortable riding experience to its customers. With their expertise in the industry and a focus on innovation, EMMO continuously strives to improve their products and ensure customer satisfaction.
The EMMO ZONE S combines sporty design, advanced technology, and superior performance to offer riders an exciting and eco-friendly transportation solution. Whether it's for daily commuting or leisurely rides, the EMMO ZONE S delivers a seamless and enjoyable electric motorcycle experience.