EMoS WYLD Specs and Price ⚡ Electric Motorcycle
Share EMoS WYLD in Social Media:
price (NEW) from:
2100,00
$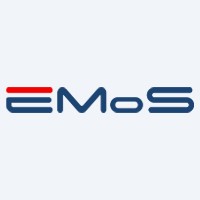 Technical Specs, Price and Review on the new EMoS WYLD.
EMoS WYLD: A Stylish Chopper-Style Electric Moped
The EMoS WYLD is an electric chopper-style moped developed by the Australian electric moped startup EMoS. Founded in 2016, EMoS specializes in providing integrated solutions for urban transport, and the WYLD is one of their innovative offerings. This stylish electric moped is designed for urban commuting and offers a unique and eye-catching chopper-style design.
EMoS WYLD Specifications
The EMoS WYLD is powered by a powerful electric motor with a top speed limited to 50 km/h (approximately 31 mph).
| | |
| --- | --- |
| manufactured in | Australia |
| new from ($) | 2100 |
| motocycle type | Dragster |
| sales start | 2020 |
| range (km) | 90 |
| max. speed | 50 |
| transmission | Clutchless direct drive |
| battery (kWh) | 1.8 |
| power (h.p.) | 4 |
The moped is classified as a low-speed electric vehicle (LSEV) due to its limited top speed, making it suitable for city commuting and short-distance travel.
The moped comes with a removable 30 Ah lithium battery pack, offering a range of up to 90 km (approximately 55 miles) on a single charge. The battery is available in different options, including Removable 60V with capacity options of 12Ah, 20Ah, or 30Ah. The motor selection ranges from 1500W to 3000W, providing a torque output of 95 Nm.
The EMoS WYLD features a digital display that provides essential information to the rider. The moped is available in a variety of colors, allowing riders to choose the one that suits their preferences.
Ordering and Delivery
EMoS offers the convenience of online ordering for the WYLD moped, and it can be delivered worldwide, making it accessible to customers in various regions.
Manufacturer: EMoS
EMoS, the manufacturer of the WYLD electric moped, is an Australian startup that focuses on creating innovative solutions for urban transportation. With a commitment to electric mobility, EMoS aims to provide stylish and efficient electric mopeds for urban commuters.
In conclusion, the EMoS WYLD is an electric moped that stands out with its chopper-style design and eco-friendly features. With a limited top speed and a decent range, it is designed for city riding and offers a practical and stylish alternative to traditional gasoline-powered mopeds.