eROCKIT One Specs and Price ⚡ Electric Motorcycle
Share eROCKIT One in Social Media:
price (NEW) from:
14000,00
$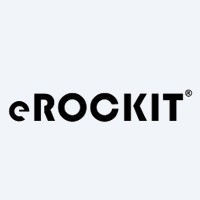 eROCKIT One description ⚡
Technical Specs, Price and Review on the new eROCKIT One.
eROCKIT One: The Unique Pedal-Controlled Electric Dragster
The eROCKIT One is a distinctive electric two-wheeled vehicle manufactured by a German company, Erockit Systems. It combines features of an electric motorcycle with an innovative pedal-controlled speed system. Unlike traditional motorcycles that use a throttle on the handlebar to control speed, the eROCKIT One allows riders to control acceleration and deceleration using pedals, similar to riding a bicycle. This pedal-controlled speed option provides convenience, especially for riders transitioning from conventional bikes to electric motorcycles.
eROCKIT One Specifications
| | |
| --- | --- |
| manufactured in | Germany |
| new from ($) | 14000 |
| motocycle type | Dragster |
| sales start | 2022 |
| range (km) | 130 |
| max. speed | 89 |
| transmission | belt |
| battery (kWh) | 6.6 |
| 0 to100 km/h | unknown |
| power (h.p.) | 21 |
The eROCKIT One is powered by an air-cooled synchronous motor, delivering a peak power of 16 kW (approximately 22 horsepower) and a maximum speed of 90 km/h (about 56 mph). Given the performance capabilities, riders are advised to wear proper motorcycle gear and helmets, as it operates more like a motorcycle than a bicycle.
The vehicle is equipped with a 52-volt lithium battery pack manufactured by Swiss company ECOVOLTA, with a capacity of 6.6 kWh. Charging the battery can be done using a regular 230V AC outlet. The eROCKIT One has a charging time of approximately 3 hours to reach 80% capacity and 5 hours for a full 100% charge. The impressive battery range offers up to 120 kilometers (about 75 miles) on a single charge.
Quiet, Emission-Free, and Low-Maintenance
One of the main advantages of the eROCKIT One is its eco-friendly nature. As an electric vehicle, it produces no harmful emissions, making it an environmentally friendly transportation option. Additionally, the electric motor operates quietly, contributing to reduced noise pollution. Maintenance is relatively easy compared to traditional gasoline-powered motorcycles, as electric vehicles have fewer moving parts and require less regular maintenance.
Manufacturer: Erockit Systems
Erockit Systems, based in Germany, is the visionary manufacturer behind the innovative eROCKIT One. They aim to provide a unique and efficient urban mobility solution with their pedal-controlled electric dragster, offering riders an enjoyable and sustainable transportation experience.
In conclusion, the eROCKIT One stands out as an exciting and eco-friendly electric vehicle with its pedal-controlled speed system. Combining the thrill of a motorcycle with the familiarity of pedal control, this electric dragster offers riders a distinctive and green urban mobility solution.