ESSENCE E-Raw Specs and Price ⚡ Electric Motorcycle
Share ESSENCE E-Raw in Social Media:
price (NEW) from:
29000,00
$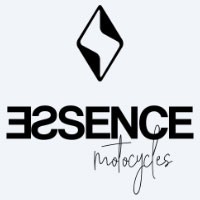 ESSENCE E-Raw description ⚡
Technical Specs, Price and Review on the new ESSENCE E-Raw.
ESSENCE E-Raw: A Powerful and Stylish Superbike
The ESSENCE E-Raw is an extraordinary range of electric motorcycles manufactured by the French company Essence Motorcycles. These electric superbikes are designed to deliver exceptional technical performance while sporting a cool and edgy streetfighter design. Essence Motorcycles offers two engine options for the ESSENCE E-Raw, providing customers with the choice of different power levels.
ESSENCE E-Raw Specifications
The ESSENCE E-Raw packs a punch with its powerful 204 horsepower (150 kW) electric motor.
| | |
| --- | --- |
| manufactured in | France |
| new from ($) | 29000 |
| motocycle type | Superbike |
| sales start | 2020 |
| range (km) | 200 |
| max. speed | 200 |
| transmission | belt |
| battery (kWh) | 20 |
| 0 to100 km/h | 2.8 |
| power (h.p.) | 204 |
The "Version Survoltee" model takes performance to the extreme, offering an impressive torque of up to 400 Nm. This exceptional power enables the ESSENCE E-Raw to achieve a swift acceleration from 0 to 100 km/h in just 2.8 seconds.
The superbike is equipped with a substantial 20 kWh battery, providing an impressive range of up to 220 kilometers on a single charge. For those seeking different range options, the motorcycle also offers the flexibility to choose batteries with smaller capacities.
Stylish Streetfighter Design
In addition to its impressive technical capabilities, the ESSENCE E-Raw features a captivating streetfighter design, adding a touch of style and flair to its powerful performance. With its cool aesthetics and aggressive stance, this electric superbike stands out as a striking and fashionable choice for riders who value both performance and design.
Manufacturer: Essence Motorcycles
Hailing from France, Essence Motorcycles is the visionary manufacturer behind the ESSENCE E-Raw superbike. Committed to delivering high-performance electric motorcycles with an emphasis on style and innovation, Essence Motorcycles seeks to push the boundaries of electric mobility.
In conclusion, the ESSENCE E-Raw showcases the perfect synergy of power and style in the world of electric motorcycles. With its formidable 204 horsepower motor, impressive range, and striking streetfighter design, this superbike sets a new standard for electric two-wheelers, offering a thrilling and stylish riding experience.