Evoke 6061- XR Price and Specs
Added to the EV Database on 26 January 2023
Share Evoke 6061- XR
price (NEW) from:
30000,00
$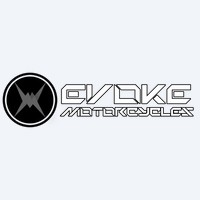 Technical Specifications, Price and Review on the new Evoke 6061- XR.
Evoke 6061- XR: Unleashing the Power of Electric Cruisers
The Evoke 6061- XR is an electric cruiser that showcases impressive performance, long-range capabilities, and rapid battery charging. Manufactured by Evoke Motorcycles, a Beijing-based company, this electric cruiser aims to address the limitations often associated with electric motorcycles, such as limited range and lengthy recharging times.
Evoke 6061- XR Specifications
With its massive 29.8 kWh water-cooled battery pack, the Evoke 6061- XR sets itself apart from many other electric motorcycles in terms of range and power.
| | |
| --- | --- |
| manufactured in | China |
| new from ($) | 30000 |
| motocycle type | Cruiser |
| sales start | 2021 |
| range (km) | 470 |
| max. speed | 230 |
| transmission | belt |
| battery (kWh) | 29.8 |
| 0 to100 km/h | 3.0 |
| power (h.p.) | 160 |
It boasts an urban range of approximately 470 kilometers at speeds between 30-50 km/h, while on the highway, it can cover about 265 kilometers at a speed of 140 km/h. Moreover, the motorcycle's fast-charging capability is exceptional, allowing it to achieve up to 80% battery capacity in just 15 minutes when using a 125 kW Level 3 DC charger. For more conventional charging needs, it comes equipped with a standard on-board 1.8-kilowatt household power charger.
Powerful Electric Performance
The Evoke 6061- XR is driven by a formidable permanent magnet synchronous motor with an output of 160 horsepower. The motorcycle's class is aptly represented by this powerful motor, enabling exhilarating acceleration and impressive top speeds. With a tachometer redlining at 8000 rpm, the motorcycle is capable of reaching speeds exceeding 230 kilometers per hour, as stated on the official website.
The Next Step in Electric Cruisers
Evoke Motorcycles has brought forth the Evoke 6061- XR to demonstrate that electric motorcycles can rival their internal combustion engine counterparts. With its extended range, quick charging capabilities, and remarkable power output, this electric cruiser aims to challenge the conventional perception of electric vehicles.
Manufacturer: Evoke Motorcycles
Evoke Motorcycles, based in Beijing, China, is the pioneering force behind the 6061- XR and is committed to pushing the boundaries of electric motorcycle technology. By introducing cutting-edge features and performance in their products, Evoke Motorcycles seeks to lead the way in the electric mobility revolution.
In conclusion, the Evoke 6061- XR stands as a powerful and innovative electric cruiser, showcasing the advancements in electric motorcycle technology. With its extensive range, swift charging times, and impressive power output, it ushers in a new era of electric cruisers that can truly compete with traditional gasoline-powered motorcycles.