Famel E-XF Specs and Price ⚡ Electric Motorcycle
Share Famel E-XF in Social Media:
price (NEW) from:
4454,00
$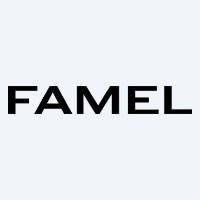 Technical Specs, Price and Review on the new Famel E-XF.
Famel E-XF: The Electric Revival of a Classic Moped
The Famel E-XF is a modern electric version of the iconic XF-17 moped, originally popular in the 1970s. This electric moped is produced by Famel, an electric moped manufacturer based in Portugal. Famel has a rich history in the moped industry, dating back to its establishment in 1949 in Mourisca, Portugal. Over the years, the company has collaborated with renowned brands like Pachancho, Victoria, JLO, and Zündapp, further solidifying its presence in the market.
Famel E-XF Specifications
| | |
| --- | --- |
| manufactured in | Portugal |
| new from ($) | 4454 |
| motocycle type | Classic |
| sales start | 2022 |
| range (km) | 80 |
| max. speed | 45 |
| transmission | belt |
| battery (kWh) | 3.6 |
| 0 to100 km/h | unknown |
| power (h.p.) | 6.7 |
The Famel E-XF is equipped with a 3.6 kWh battery, providing sufficient power for urban commuting and short-distance travels. With a range of 80 km and a maximum speed of 45 km/h, the E-XF is optimized for city rides, making it an ideal option for eco-conscious urban commuters. The belt transmission system ensures smooth and efficient power delivery to the wheels, contributing to a comfortable and seamless riding experience.
The Classic Moped Reimagined
The Famel E-XF pays homage to the XF-17 model, a highly emblematic moped from Famel's history. This modern electric reincarnation preserves the essence of the original model, combining it with the latest electric technology to create an eco-friendly and efficient urban transportation solution.
Manufacturer: Famel
Famel, a renowned electric moped manufacturer with a storied history in the industry, proudly produces the E-XF in Portugal. With a legacy dating back to the mid-20th century and an eye toward sustainable transportation, Famel continues to innovate and bring classic designs into the electric era.
In summary, the Famel E-XF is a delightful fusion of retro charm and modern electric technology. With its efficient 3.6 kWh battery, comfortable riding characteristics, and eco-friendly nature, the E-XF is poised to capture the hearts of moped enthusiasts and environmentally conscious riders alike.