FUELL Fllow Price and Specs
Added to the EV Database on 26 January 2023
Share FUELL Fllow
price (NEW) from:
12000
$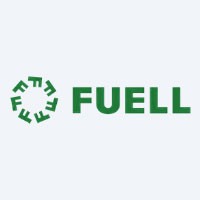 Technical Specifications, Price and Review on the new FUELL Fllow.
| | |
| --- | --- |
| manufactured in | USA |
| new from ($) | 12000 |
| motocycle type | Sports |
| sales start | 2023 |
| range (km) | 240 |
| max. speed | 140 |
| transmission | Clutchless direct drive |
| battery (kWh) | 10 |
| 0 to100 km/h | 2.7 |
| power (h.p.) | 47 |
FUELL Flow: Urban E-Transport with Impressive Performance
The FUELL Flow, designed by the renowned Eric Buell, is an urban e-transport concept that promises impressive performance and practicality. If it becomes a reality, this electric motorcycle will be equipped with a 10.0 kWh battery and deliver up to 47 hp. FUELL is determined to ensure the Flow can travel over 240 km on a single charge, making it suitable for daily urban commuting. Furthermore, it boasts a fast charging capability, allowing a full charge from nearly 0 percent in just half an hour. With its powerful motor and efficient battery, the Flow aims to be a game-changer in the electric motorcycle market.
FUELL Flow Specifications and Performance
The FUELL Flow boasts a robust 10.0 kWh battery that is likely to offer a substantial range for an electric motorcycle. With an estimated 240 km range, riders can confidently tackle their daily commutes without worrying about recharging frequently. The quick charging feature allows riders to juice up the battery in just 30 minutes, reducing downtime significantly.
The Flow utilizes a single wheel motor positioned at the rear, providing a unique and efficient propulsion system. With 47 hp on tap, this electric motorcycle offers exhilarating acceleration, reaching a speed of hundreds in just 3.5 seconds. The top speed is rated at an impressive 140 km/h, making the Flow suitable for both city cruising and highway riding.
Design and Vision
Designed by the visionary Eric Buell, the FUELL Flow showcases an innovative and modern design that complements its advanced electric technology. As an urban e-transport concept, the Flow aims to be a practical and eco-friendly alternative for daily transportation needs.
Price and Availability
The FUELL Flow is expected to start at $11,995, making it a competitive option in the electric motorcycle market. However, further pre-orders are required to advance its production and availability.
Conclusion
The FUELL Flow, conceptualized by Eric Buell, holds great promise as a high-performance urban e-transport. With a powerful 10.0 kWh battery, impressive range, and fast charging capability, it addresses the practical concerns of urban commuters. Its 47 hp motor and swift acceleration add a thrilling dimension to the riding experience. If FUELL successfully brings the Flow into production, it has the potential to revolutionize the electric motorcycle market, providing a compelling option for riders seeking a blend of power, efficiency, and eco-consciousness.
---