Gravton Quanta Specs and Price ⚡ Electric Motorcycle
Share Gravton Quanta in Social Media:
price (NEW) from:
1225,00
$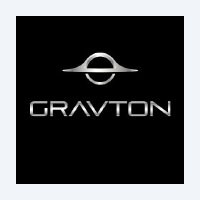 Gravton Quanta description ⚡
Technical Specs, Price and Review on the new Gravton Quanta.
Gravton Quanta: A Versatile Electric Moped
The Gravton Quanta is a versatile electric moped designed to offer efficient and eco-friendly urban mobility. Powered by a 3kW BLDC hub motor and equipped with a 3kWh lithium-ion battery pack, the Quanta delivers a smooth and emission-free riding experience. Built on a rib cage chassis, it has the flexibility to accommodate two battery packs, providing a total claimed range of 320km. With its practical features and affordable price, the Gravton Quanta stands as an attractive option for city commuting.
Gravton Quanta Specs and Performance
The Gravton Quanta's 3kW BLDC hub motor, paired with a 3kWh lithium-ion battery, ensures optimal performance for urban commuting.
| | |
| --- | --- |
| manufactured in | India |
| new from ($) | 1225 |
| motocycle type | Classic |
| sales start | 2020 |
| range (km) | 160 |
| max. speed | 80 |
| transmission | Clutchless direct drive |
| battery (kWh) | 6.0 |
| 0 to100 km/h | unknown |
| power (h.p.) | 4 |
With a maximum speed of 80 km/h and a range of up to 160km on a single battery, the Quanta offers an impressive balance between power and efficiency. The e-moped can cover up to 150km using just one battery pack, making it suitable for daily commutes and short trips around the city.
Charging the Quanta is convenient, taking only 90 minutes using a fast charger and three hours with a conventional charger. This quick charging capability allows riders to spend less time waiting and more time on the road.
Design and Suspension
The Gravton Quanta features a rib cage chassis, providing a sturdy and reliable foundation for the moped's components. The e-moped is equipped with a telescopic front fork and twin rear shock absorbers, ensuring a comfortable and stable ride on city roads.
The 17-inch alloy wheels with tubeless tires further enhance the Quanta's handling and maneuverability, making it agile in congested urban environments.
Braking and Safety
Gravton prioritizes safety with the Quanta by incorporating disc brakes at both ends, along with a CBS (Combined Braking System) as standard. This system optimizes braking performance and enhances stability during sudden stops.
Affordability and Comparison
With a new starting price of $1225, the Gravton Quanta offers an affordable and cost-effective option for electric urban mobility. For riders seeking an alternative within the same price range, the full-fledged electric motorcycle, Revolt RV 400, could also be considered.
Conclusion
The Gravton Quanta presents a practical and eco-friendly solution for urban commuting. With its efficient electric motor, generous range, and affordable price, it caters to riders looking for a convenient and sustainable way to navigate city streets. Gravton Motors' commitment to innovation and environmental consciousness is evident in the Quanta, making it a compelling choice for those seeking an electric moped in India.