Gravton ARQ Specs and Price ⚡ Electric Motorcycle
Share Gravton ARQ in Social Media:
price (NEW) from:
1500,00
$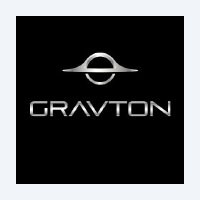 Gravton ARQ description ⚡
Technical Specs, Price and Review on the new Gravton ARQ.
Gravton ARQ: A Futuristic All-Terrain Classic
The Gravton ARQ is an innovative electric motorcycle designed to offer a seamless and eco-friendly riding experience. Crafted with a nature-inspired bionic design, the ARQ is a versatile all-terrain vehicle that aims to provide riders with instant fuel solutions through its dual battery pack. With its remarkable 16-liter helmet space, the ARQ combines practicality with environmentally conscious design.
Gravton ARQ Specs and Performance
Powered by a potent 4.2 kWh battery, the Gravton ARQ delivers impressive performance on various terrains.
| | |
| --- | --- |
| manufactured in | India |
| new from ($) | 1500 |
| motocycle type | Classic |
| sales start | 2023 |
| range (km) | 140 |
| max. speed | 110 |
| transmission | Clutchless direct drive |
| battery (kWh) | 4.2 |
| 0 to100 km/h | unknown |
| power (h.p.) | 10 |
With a range of 140 kilometers, riders can venture on longer journeys with confidence. The motorcycle is capable of reaching a maximum speed of 110 km/h, making it suitable for both city commuting and highway cruising.
The ARQ features a clutchless direct drive transmission system, ensuring smooth and effortless gear shifting. While the exact acceleration from 0 to 100 km/h remains undisclosed, its 10 horsepower motor provides sufficient power for a dynamic riding experience.
Dual Battery Pack and Helmet Space
One of the standout features of the Gravton ARQ is its dual battery pack. This innovative setup ensures that riders have an instant fuel solution, enabling them to extend their riding adventures without the worry of running out of power.
Moreover, the ARQ boasts an impressive 16-liter helmet space, offering riders ample storage for their essential gear and belongings. This thoughtful addition enhances convenience and practicality, making the ARQ a reliable choice for everyday use.
Eco-Friendly Design and Manufacturing
Gravton Motors takes pride in designing and manufacturing the ARQ in India. With an eco-friendly approach, the company strives to create a sustainable and environmentally conscious electric motorcycle. By embracing a nature-inspired bionic design, the ARQ showcases Gravton Motors' commitment to innovation and aesthetics.
Availability and Pricing
The Gravton ARQ is set to hit the market in 2023, providing riders in India with a new and exciting electric motorcycle option. With its impressive specifications and environmentally friendly design, the ARQ is expected to garner significant attention from the motorcycle community.
At a new starting price of $1500, the ARQ aims to offer an accessible and affordable electric motorcycle option for riders in India.
Conclusion
The Gravton ARQ presents a futuristic and versatile electric motorcycle designed to cater to all-terrain riding needs. With its dual battery pack, ample helmet space, and nature-inspired bionic design, the ARQ offers a compelling and eco-friendly solution for riders seeking an electric classic motorcycle. As Gravton Motors ventures into the electric mobility market, the ARQ stands as a promising addition to the Indian electric motorcycle landscape.