Harley-Davidson LiveWire ONE Specs and Price ⚡ Electric Motorcycle
Share Harley-Davidson LiveWire ONE in Social Media:
price (NEW) from:
22999,00
$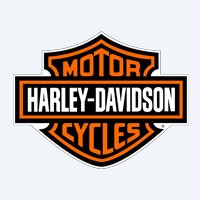 Harley-Davidson LiveWire ONE description ⚡
Technical Specs, Price and Review on the new Harley-Davidson LiveWire ONE.
Harley-Davidson LiveWire ONE: Electrifying Power and Performance
Harley-Davidson has ventured into the realm of electric motorcycles with the introduction of the LiveWire ONE. This new addition to their lineup is dedicated to electric vehicles, representing their commitment to embracing the future of transportation. The LiveWire ONE is designed to excel in urban conditions while offering impressive power and range for longer rides.
Harley-Davidson LiveWire ONE Specs and Performance
The LiveWire ONE is equipped with a substantial 15.4 kWh battery, providing it with ample energy to cover extensive distances on a single charge.
| | |
| --- | --- |
| manufactured in | USA |
| new from ($) | 22999 |
| motocycle type | Cruiser |
| sales start | 2021 |
| range (km) | 230 |
| max. speed | 180 |
| transmission | belt |
| battery (kWh) | 15.4 |
| 0 to100 km/h | 3 |
| power (h.p.) | 100 |
In city conditions, riders can enjoy a remarkable range of up to 235 kilometers. On the motorway, the range is slightly reduced to 110 kilometers, while in a combined cycle, it is estimated at approximately 150 kilometers. This versatility allows riders to confidently tackle both city commuting and longer rides without range anxiety.
The motorcycle boasts an impressive electric motor with a power output of 105 horsepower or 77 kilowatts, providing electrifying acceleration. It can reach a speed of 100 km/h in a quick 3.0 seconds, making it a thrill to ride.
Fast Charging and Advanced Safety Features
To facilitate convenient charging, the LiveWire ONE offers fast-charging capabilities, allowing riders to fully charge a depleted battery to 100% in just 60 minutes. This ensures minimal downtime and allows for seamless travel planning.
The LiveWire ONE is equipped with advanced safety features, including stability control, ABS, and a system that prevents the rear axle from skidding during braking with recuperation. These features enhance the overall riding experience, providing riders with confidence and control on various road conditions.
A Cruiser Built for the Future
The LiveWire ONE takes the form of a cruiser, offering a comfortable and stylish riding experience. With its electrifying power and smooth handling, it perfectly embodies the spirit of a Harley-Davidson while embracing the benefits of electric mobility.
Availability and Pricing
In the United States, the LiveWire ONE is available for purchase at a starting price of $21,999. Harley-Davidson plans to expand its availability to other markets in 2022, offering riders around the world the opportunity to experience the thrill of electric motorcycling.
Conclusion
The Harley-Davidson LiveWire ONE represents a bold step into the world of electric motorcycles for the iconic American manufacturer. With its impressive range, powerful motor, and advanced safety features, the LiveWire ONE is designed to provide a thrilling and dynamic riding experience for both urban commuting and longer journeys. Embracing the future of electric mobility, Harley-Davidson continues to cater to the desires of modern riders while delivering the timeless spirit of freedom and exploration that has defined their brand for generations.