Horwin CR6 Specs and Price ⚡ Electric Motorcycle
Share Horwin CR6 in Social Media:
price (NEW) from:
6500,00
$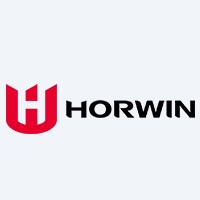 Technical Specs, Price and Review on the new Horwin CR6.
Horwin CR6 Pro: A Powerful and Stylish Electric Classic
The Horwin CR6 Pro is an impressive electric motorcycle crafted by the Chinese electric vehicle manufacturer, Horwin. Renowned for its modern electric vehicles, Horwin boasts a team of skilled riders from Germany, Austria, and China, contributing to the CR6 Pro's exceptional design and performance.
Horwin CR6 Pro Specs and Performance
At the heart of the Horwin CR6 Pro lies a robust 11,000W electric motor, delivering astonishing power and a top speed of 105 km/h.
| | |
| --- | --- |
| manufactured in | China |
| new from ($) | 6500 |
| motocycle type | Classic |
| sales start | 2022 |
| range (km) | 120 |
| max. speed | 95 |
| transmission | chain |
| battery (kWh) | 3.8 |
| 0 to100 km/h | unknown |
| power (h.p.) | 8.3 |
With a torque output of 303Nm, this motorcycle can accelerate from 0 to 60 km/h in a mere 5 seconds, providing riders with an exhilarating experience on the road. To ensure optimal performance, the motor is oil-cooled, allowing for sustained power delivery and efficiency.
Cutting-Edge Lithium Battery
The Horwin CR6 Pro is equipped with a cutting-edge lithium battery with a capacity of 3.8 kWh, similar to the batteries found in the Tesla Model S. This high-capacity battery allows the CR6 Pro to achieve an impressive range of up to 130 kilometers on a single charge, providing riders with the freedom to embark on longer journeys without worry.
Enhanced Acceleration with 5-Speed Manual Transmission
Setting itself apart from other electric motorcycles, the Horwin CR6 Pro is equipped with a 5-speed manual transmission, allowing for enhanced acceleration and a thrilling riding experience. This feature enables riders to fine-tune their performance according to their preferences and road conditions, making every ride a delight.
Classic Design with Modern Flair
The Horwin CR6 Pro exudes a classic charm blended seamlessly with modern flair. Its timeless design is complemented by contemporary features, creating a motorcycle that captivates both retro enthusiasts and modern riders alike. With attention to detail and quality craftsmanship, the CR6 Pro stands out as a stunning and powerful electric classic.
Conclusion
In conclusion, the Horwin CR6 Pro exemplifies the fusion of classic design and cutting-edge technology in the realm of electric motorcycles. With a powerful electric motor, a high-capacity lithium battery, and a 5-speed manual transmission, this motorcycle offers an unparalleled riding experience that combines speed, style, and efficiency. Whether you're a retro enthusiast or a modern rider seeking an electric thrill, the Horwin CR6 Pro is engineered to deliver a remarkable journey on the road. Embrace the future of classic electric motorcycles with the Horwin CR6 Pro and experience the joy of riding in style and power.