Husqvarna EE Specs and Price ⚡ Electric Motorcycle
Share Husqvarna EE in Social Media:
price (NEW) from:
5499,00
$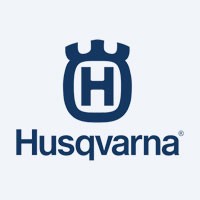 Husqvarna EE description ⚡
Technical Specs, Price and Review on the new Husqvarna EE.
Husqvarna EE 5: Pioneering Electric Off-Road Adventure
Husqvarna Motorcycles proudly presents the all-new Husqvarna EE 5, a remarkable electric motorcycle that blends the legacy of motocross excellence with cutting-edge technology. Designed to cater to young riders and beginners, this off-road marvel redefines the experience of electric motocross with its versatility and adaptability.
Husqvarna EE 5 Specs and Performance
The Husqvarna EE 5 is equipped with a variable electric motor, offering formidable competition to its fuel-powered counterparts.
| | |
| --- | --- |
| manufactured in | Austria |
| new from ($) | 5499 |
| motocycle type | Off-road |
| sales start | 2023 |
| range (km) | 32 |
| max. speed | 72 |
| transmission | chain |
| battery (kWh) | 0.9 |
| power (h.p.) | 6.7 |
With a power-packed 0.9 kWh battery, this electric powerhouse delivers a range of 32 kilometers and a maximum speed of 72 km/h, ensuring thrilling off-road adventures for riders of all skill levels. The motor's 6.7 horsepower output provides impressive performance, making the EE 5 the ideal choice for young enthusiasts venturing into the world of motocross.
Quiet and Eco-Friendly Exploration
One of the key highlights of the Husqvarna EE 5 is its low noise levels and zero carbon emissions, making it an eco-friendly and socially responsible choice. Young riders and beginners can confidently explore their passion for off-road riding without causing noise disturbances or harming the environment. This feature also makes the EE 5 more acceptable in regions with strict noise level regulations.
Advanced Electric Motor Design
The electric motor powering the EE 5 boasts an advanced and reliable design, mirroring the excellence of its 50cc 2-stroke counterpart. The air-cooled permanent magnet motor is compact and slim, perfectly suited for the lightweight chassis of the EE 5. Additionally, the motor's air-cooled, water- and dust-tight construction ensures hassle-free maintenance and enhances its overall longevity.
Seamless Power Delivery
With an Integrated Control Unit (ECU), the Husqvarna EE 5 guarantees smooth and precise power delivery in all conditions. The intelligent ECU ensures that the motor's power is channeled in a controlled and quiet manner, providing riders with a seamless and enjoyable experience on any terrain.
Unleash Your Off-Road Potential
For young riders and beginners seeking an electrifying off-road adventure, the Husqvarna EE 5 is the ultimate choice. Embrace the thrill of motocross with this innovative electric motorcycle, combining the legacy of Husqvarna Motorcycles with state-of-the-art electric technology. Unleash your off-road potential with the Husqvarna EE 5 and experience the joy of eco-friendly and exhilarating exploration.
Conclusion
In conclusion, the Husqvarna EE 5 marks Husqvarna Motorcycles' groundbreaking entry into the world of electric motocross. With its impressive performance, quiet operation, and eco-friendly attributes, the EE 5 sets a new standard for off-road adventure. Whether you're a young rider or a motocross enthusiast looking for an electric thrill, the Husqvarna EE 5 is designed to ignite your passion for off-road exploration while being mindful of the environment. Discover the future of motocross with the Husqvarna EE 5 and experience electrifying rides on any terrain.