Italian Volt Lacama 2.0 Price and Specs
Added to the EV Database on 30 January 2023
Share Italian Volt Lacama 2.0
price (NEW) from:
38000
$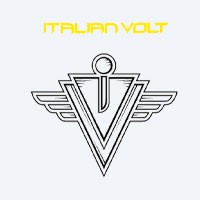 Italian Volt Lacama 2.0 Review ⚡
Technical Specifications, Price and Review on the new Italian Volt Lacama 2.0.
| | |
| --- | --- |
| manufactured in | Italy |
| new from ($) | 38000 |
| motocycle type | Superbike |
| sales start | 2023 |
| range (km) | 200 |
| max. speed | 200 |
| transmission | belt |
| battery (kWh) | 15.1 |
| 0 to100 km/h | 4 |
| power (h.p.) | 150 |
Italian Volt Lacama 2.0: Electrifying Performance and Unmatched Style
Get ready to experience the epitome of electric Superbikes with the Italian Volt Lacama 2.0. Crafted with precision in Italy, this cutting-edge two-wheeler boasts a powerful motor, an impressive battery capacity, and a range that will take you places like never before.
Italian Volt Lacama 2.0 Specs and Performance
The Italian Volt Lacama 2.0 is equipped with an astounding 15.1 kWh battery, providing ample energy to its robust 150 horsepower motor.
With a peak moment of an astonishing 208 Nm, this Superbike accelerates from 0 to 100 km/h in a mere 4 seconds, delivering an electrifying experience to thrill-seekers. The top speed of the Lacama 2.0 is limited to an exhilarating 180 km/h, ensuring an adrenaline-pumping ride on the open road. The manufacturer promises an impressive maximum range of up to 200 kilometers on a single charge, making long journeys a breeze.
Sleek Design and Superior Features
The Italian Volt Lacama 2.0 boasts a sleek and stylish design that exudes sophistication and power. With Brembo brakes and Ohlins suspension, the Superbike guarantees precise handling and stability, providing riders with the ultimate sense of control. The bike's mobile application allows enthusiasts to fine-tune and customize various settings, ensuring a personalized and optimized riding experience.
A Fusion of Performance and Sustainability
The Lacama 2.0 stands as a testament to Italian Volt's commitment to sustainable mobility. With zero emissions and a powerful electric motor, this Superbike sets a new standard for environmentally friendly performance. Embrace the thrill of riding without compromising on eco-consciousness.
Unleash the Italian Volt Lacama 2.0
The Italian Volt Lacama 2.0 is set to redefine the world of Superbikes with its unmatched power, style, and sustainability. Whether you're a seasoned rider seeking a new level of performance or an eco-conscious enthusiast in search of an electrifying journey, the Lacama 2.0 delivers on all fronts.
Conclusion
In conclusion, the Italian Volt Lacama 2.0 is a Superbike that defies expectations, combining electrifying performance with Italian craftsmanship and sustainable technology. With its impressive battery capacity, lightning-fast acceleration, and sleek design, this two-wheeled marvel is set to revolutionize the electric Superbike market. Embrace the future of motorcycling with the Italian Volt Lacama 2.0 and experience the thrill of riding like never before, while making a positive impact on the environment. Prepare to ignite your passion for adventure and sustainability with the Italian Volt Lacama 2.0, where style meets innovation on every electrifying ride.
---