Jolta eBike JE-100L Specs and Price ⚡ Electric Motorcycle
Share Jolta eBike JE-100L in Social Media:
price (NEW) from:
840,00
$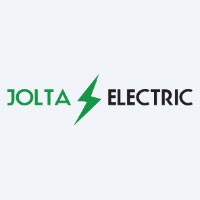 Jolta eBike JE-100L description ⚡
Technical Specs, Price and Review on the new Jolta eBike JE-100L.
Jolta eBike JE-100L: Embrace Eco-Friendly Classic Elegance
Introducing the Jolta eBike JE-100L, a classic electric bike that combines style, sustainability, and affordability. Powered by a lithium-ion battery, this eco-friendly two-wheeler offers fast charging capabilities and an impressive range, making it an ideal choice for urban commuting and leisure rides.
Jolta eBike JE-100L Specs and Performance
The Jolta eBike JE-100L is equipped with a reliable 1.8 kWh lithium-ion battery, providing ample power to its motor.
| | |
| --- | --- |
| manufactured in | Pakistan |
| new from ($) | 840 |
| motocycle type | Classic |
| sales start | 2019 |
| range (km) | 110 |
| max. speed | 65 |
| transmission | Clutchless direct drive |
| battery (kWh) | 1.8 |
| 0 to100 km/h | unknown |
| power (h.p.) | 2.7 |
With a top speed of 65 km/h and a power output of 2.7 horsepower, this electric classic bike delivers a smooth and enjoyable ride for riders of all levels. While the acceleration from 0 to 100 km/h remains unknown, the Jolta eBike JE-100L guarantees a comfortable and hassle-free experience on the road.
Impressive Range and Fast Charging
With a range of 110 kilometers on a single full charge, the Jolta eBike JE-100L offers a practical solution for daily commuting needs. Whether navigating busy city streets or exploring scenic routes, riders can rely on this electric bike to cover more than 100 kilometers without any emissions. Additionally, the fast charging capabilities ensure that the battery can be replenished quickly, minimizing downtime and maximizing riding pleasure.
Jolta International's Commitment to Sustainability
Jolta International, in collaboration with a Hong Kong-based company, is at the forefront of promoting sustainable transportation solutions. The eBikes are equipped with motorized engines that eliminate the need for pistons or fuel emissions, contributing to a cleaner and greener environment. As part of their commitment to eco-friendly initiatives, the company plans to invest $10 million in Pakistan to establish an assembly for producing e-cars and shuttle buses, further advancing the cause of sustainable mobility.
Affordable Elegance
The Jolta eBike JE-100L offers an affordable price range, making it accessible to a wide range of riders seeking an eco-friendly and stylish mode of transportation. Priced at approximately US$840, this electric classic bike provides excellent value for money while offering a greener way to travel.
Conclusion
In conclusion, the Jolta eBike JE-100L embodies the perfect blend of classic elegance and eco-friendly innovation. With its impressive range, fast charging capabilities, and budget-friendly price, it stands as a testament to Jolta International's dedication to sustainable mobility. Embrace the future of electric biking and experience the joy of riding with zero emissions. Join the green revolution and ride with style, comfort, and a sense of responsibility towards the environment. Take a leap into the future with the Jolta eBike JE-100L, your ideal companion for an eco-conscious and delightful ride.