Joy Hurricane Specs and Price ⚡ Electric Motorcycle
Share Joy Hurricane in Social Media:
price (NEW) from:
2860,00
$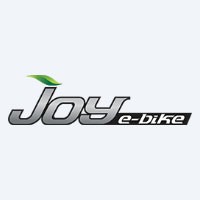 Joy Hurricane description ⚡
Technical Specs, Price and Review on the new Joy Hurricane.
Joy Hurricane: Unleash the Power of India's Electric Superbike
Introducing the Joy Hurricane, India's pioneering electric SuperBike that combines thrilling performance with eco-friendly technology. Joy E-Bike proudly presents its latest creation, offering riders an electrifying experience with cutting-edge features and impressive range capabilities.
Joy Hurricane Specs and Performance
The Joy Hurricane is equipped with a robust 4.75 kWh lithium-ion battery, providing ample power to its motor.
| | |
| --- | --- |
| manufactured in | India |
| new from ($) | 2860 |
| motocycle type | Sports |
| sales start | 2023 |
| range (km) | 90 |
| max. speed | 80 |
| transmission | Clutchless direct drive |
| battery (kWh) | 4.75 |
| 0 to100 km/h | unknown |
| power (h.p.) | 6.7 |
With a maximum speed of 80 km/h and a power output of 6.7 horsepower, this electric sports bike delivers a thrilling ride for adrenaline enthusiasts. While the acceleration from 0 to 100 km/h remains unknown, the Joy Hurricane's responsive performance guarantees an exhilarating experience on the road.
Impressive Range and Cost Efficiency
The Joy Hurricane's powerful lithium-ion battery allows for an impressive range of 90 kilometers on a single full charge. Whether navigating city streets or embarking on scenic routes, riders can confidently venture forth without worrying about frequent recharging. Additionally, with a running cost of INR 40 Paise per kilometer, the Joy Hurricane proves to be an economical and sustainable choice for daily commuting and recreational rides alike.
Innovative Design and Technology
As one of India's first electric SuperBikes, the Joy Hurricane boasts a sleek and modern design that captivates the eye. Joy E-Bike has incorporated state-of-the-art technology to ensure optimal performance and rider comfort. With its clutchless direct drive transmission, the Joy Hurricane offers smooth and seamless gear transitions, enhancing the overall riding experience.
Your Electric SuperBike Awaits
The Joy Hurricane is now available for enthusiasts seeking an electrifying ride on India's roads. Embrace the power of electric mobility and be among the first to experience the exhilaration of the Joy Hurricane. With its remarkable features and eco-friendly performance, this electric SuperBike stands as a testament to Joy E-Bike's commitment to innovation and sustainable transportation solutions.
Conclusion
In conclusion, the Joy Hurricane is a groundbreaking addition to India's electric SuperBike market. With its powerful performance, impressive range, and cost efficiency, it offers riders a thrilling and eco-conscious ride. As you embrace the future of electric mobility, the Joy Hurricane invites you to experience the joy of riding with zero emissions. Unleash the power of the Joy Hurricane and embark on electrifying adventures with Joy E-Bike's dedication to excellence and sustainable transportation. Join the electric revolution and make way for the Joy Hurricane - India's very own electric SuperBike redefining the thrill of the ride.