SONDORS Metacycle Specs and Price ⚡ Electric Motorcycle
Share SONDORS Metacycle in Social Media:
price (NEW) from:
5000,00
$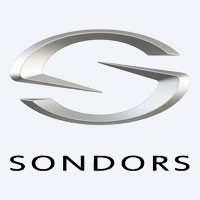 SONDORS Metacycle description ⚡
Technical Specs, Price and Review on the new SONDORS Metacycle.
SONDORS Metacycle: Embrace the Revolution of Urban Electric Biking
Unveiled in January 2021, the SONDORS Metacycle urban electric bike revolutionized the market with its impressive performance and affordable price tag. With its powerful motor, extended range, and lightweight design, the Metacycle promises an electrifying and efficient urban commuting experience.
SONDORS Metacycle Specs and Performance
The SONDORS Metacycle is equipped with a robust 4 kWh lithium-ion battery, providing ample power to its wheel motor.
| | |
| --- | --- |
| manufactured in | USA |
| new from ($) | 5000 |
| motocycle type | Motard |
| sales start | 2022 |
| range (km) | 128 |
| max. speed | 130 |
| transmission | Clutchless direct drive |
| battery (kWh) | 4 |
| 0 to100 km/h | unknown |
| power (h.p.) | 20 |
With a peak power value of 14.5 kW (approximately 20 horsepower), this urban electric bike effortlessly accelerates to a maximum speed of 130 km/h. In the standard Drive mode, it can reach 100 km/h, making it ideal for quick urban commuting.
Extended Range and Lightweight Design
Despite its impressive performance, the SONDORS Metacycle remains a lightweight vehicle, weighing only 91 kg. This lightness, combined with its efficient powertrain, allows the Metacycle to achieve a cruising range of up to 128 kilometers on a single charge. This range ensures that riders can confidently navigate city streets without worrying about frequent recharging.
Affordable Innovation
One of the standout features of the SONDORS Metacycle is its accessible price of $5,000, making it an attractive option for urban commuters seeking an electric bike with top-notch performance. Early customers who confirmed their purchase through a deposit were able to secure the bike at this price. For others, the Metacycle will still be available at a competitive price of $6,500, proving that innovation and affordability can go hand in hand.
Stylish Options
The SONDORS Metacycle will be available in two stylish color options: unpainted aluminum and all black, allowing riders to choose the look that best suits their personal style.
Conclusion
In conclusion, the SONDORS Metacycle is a game-changer in the world of urban electric biking. With its impressive range, powerful performance, and budget-friendly price, it has captured the attention of urban commuters and enthusiasts alike. As you embrace the revolution of electric biking, the Metacycle offers you a thrilling and efficient ride through city streets. Experience the perfect fusion of power, range, and affordability with SONDORS' commitment to excellence and innovation. Embark on electrifying journeys and redefine your urban commute with the SONDORS Metacycle - the ultimate urban electric bike for modern urban explorers.