SWITCH ESCRAMBLER Specs and Price ⚡ Electric Motorcycle
Share SWITCH ESCRAMBLER in Social Media:
price (NEW) from:
11999,00
$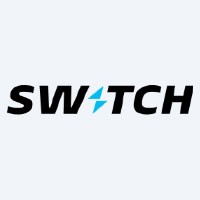 SWITCH ESCRAMBLER description ⚡
Technical Specs, Price and Review on the new SWITCH ESCRAMBLER.
SWITCH ESCRAMBLER: Embrace the Power of Innovation
The SWITCH ESCRAMBLER 13 kWh is a remarkable city bike that redefines the boundaries of performance and affordability. Developed over five years with a focus on innovation and supply chain efficiency, this electric motorcycle promises an electrifying riding experience for urban adventurers.
SWITCH ESCRAMBLER Specs and Performance
The heart of the SWITCH ESCRAMBLER lies in its massive 13 kWh battery, propelling its powerful 70 horsepower motor.
| | |
| --- | --- |
| manufactured in | China |
| new from ($) | 11999 |
| motocycle type | City Bike |
| sales start | 2023 |
| range (km) | 150 |
| max. speed | 160 |
| transmission | chain |
| battery (kWh) | 13 |
| 0 to100 km/h | 3.2 |
| power (h.p.) | 70 |
With a striking range of 150 kilometers and a thrilling maximum speed of 160 km/h, this city bike is designed to deliver both efficiency and excitement on every ride. Accelerating from 0 to 100 km/h in just 3.2 seconds, the ESCRAMBLER offers quick and exhilarating acceleration, making it perfect for city commutes and spirited rides.
Innovative Supply Chain for Affordable Quality
SWITCH has dedicated time and effort to develop a new supply chain that allows the ESCRAMBLER 13 kWh to be offered at a reasonable price without compromising on quality. By utilizing the same factories as leading bicycle manufacturers and implementing an innovative supply chain design, SWITCH has successfully made top-notch quality affordable for all riders.
Ready for Production with Custom Options
The SWITCH SCRAMBLER 13 kWh has been designed for smooth production from the very beginning. In the first quarter of 2023, some exterior changes, including full wings and mirrors, will be included at no extra cost. Furthermore, riders will have the option to choose from a variety of custom products for personalized touches to their ESCRAMBLER.
Conclusion
In conclusion, the SWITCH ESCRAMBLER 13 kWh electric motorcycle is a testament to the power of innovation and affordability. With its impressive range, rapid acceleration, and thoughtful design, it is set to revolutionize the urban biking experience. As you embrace the power of innovation and excellence, the ESCRAMBLER offers you an electrifying journey through city streets and beyond. Experience the perfect blend of performance, quality, and customization with SWITCH's commitment to making high-quality city bikes accessible to all. Step into the future of electrified city biking with the SWITCH ESCRAMBLER 13 kWh, and redefine your urban adventures in style and power.