SAROLEA MANX7 Price and Specs
Added to the EV Database on 21 March 2023
Share SAROLEA MANX7
price (NEW) from:
54000
$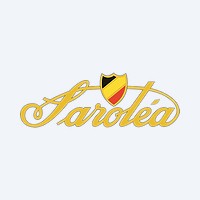 Technical Specifications, Price and Review on the new SAROLEA MANX7.
| | |
| --- | --- |
| manufactured in | Belgium |
| new from ($) | 54000 |
| motocycle type | Classic |
| sales start | 2021 |
| range (km) | 330 |
| max. speed | 240 |
| transmission | chain |
| battery (kWh) | 14 |
| 0 to100 km/h | 2.8 |
| power (h.p.) | 160 |
SAROLEA MANX7: Embracing the Heritage of Electric Sports Motorcycles
The SAROLEA MANX7 14 kWh pays homage to its roots, drawing inspiration from the inaugural SP7 version introduced in 2014. Honoring the rich legacy of Sarolea, Serge Rusak and his ingenious design team embarked on a journey to craft an exceptional and ageless sports motorcycle—the SAROLEA MANX7 14 kWh. The vision behind this marvel was to convey a strong "electric" message through an impeccably clean object. Every aspect of the design, from posture to materials, showcases the verticality of the internal architecture, capturing the essence of purity and simplicity.
A Tribute to Elegance: Design and Inspiration
The SAROLEA MANX7 stands as a testament to elegance and artistry, paying homage to the iconic SP7 and amplifying its essence. With an unconventional design language, the motorcycle radiates authenticity and timelessness, presenting a true masterpiece in the realm of electric sports bikes.
The Power Within: Performance and Efficiency
Underneath its captivating exterior lies a powerful heart. The SAROLEA MANX7 is equipped with a robust 14 kWh battery, empowering the bike with an impressive range of 330 kilometers on a single charge. Its mighty 160 horsepower (h.p.) engine enables the motorcycle to accelerate from 0 to 100 km/h in a remarkable 2.8 seconds, embodying the epitome of electric performance.
Where Heritage Meets Innovation: Manufacturing in Belgium
The SAROLEA MANX7 is proudly manufactured in Belgium, a country renowned for its engineering prowess and commitment to excellence. This heritage, coupled with cutting-edge technology, ensures that every MANX7 upholds the spirit of innovation that Sarolea embodies.
Striking the Perfect Balance: Form and Substance
The SAROLEA MANX7 embraces minimalism and balance in its design philosophy, evoking emotions through its pure and unadulterated form. By eliminating all superfluous elements, the motorcycle captures the true essence of elegance and strength, resonating with riders who seek a unique and authentic experience.
The Essence of Pure Riding
In conclusion, the SAROLEA MANX7 redefines the classic sports motorcycle genre, fusing timeless aesthetics with electric brilliance. Its resolute design, exceptional performance, and focus on electric heritage make it a standout choice for discerning riders. Embrace the essence of pure riding and venture into a new era of electric motorcycling with the extraordinary SAROLEA MANX7 14 kWh.
Note: The SAROLEA MANX7 exemplifies timeless design, and as such, the 0 to 100 km/h time and other performance details may vary depending on the model and version. For precise performance insights, it's recommended to refer to the manufacturer's official specifications.
---