VECTRIX VX-1 Specs and Price ⚡ Electric Motorcycle
Share VECTRIX VX-1 in Social Media:
price (NEW) from:
8812,00
$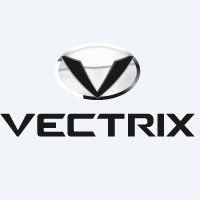 VECTRIX VX-1 description ⚡
Technical Specs, Price and Review on the new VECTRIX VX-1.
The VECTRIX VX-1 is a revolutionary electric scooter proudly manufactured by Vectrix, designed to transform the way we navigate urban landscapes. With its 7.3 kWh battery, this impressive two-wheeler belongs to the esteemed category of 125cc scooters, delivering an exceptional combination of power and efficiency. Let's delve into the awe-inspiring specifications of the VECTRIX VX-1 and explore the boundless potential of this electric city bike.
Electric Power, Limitless Adventure: Unmatched Performance
The VECTRIX VX-1 redefines the landscape of city biking, boasting a maximum speed of 120 km/h. This electric scooter accelerates from 0 to 50 mph in a mere 6.25 seconds, ensuring swift and exhilarating rides through bustling city streets.
| | |
| --- | --- |
| manufactured in | Poland |
| new from ($) | 8812 |
| motocycle type | City Bike |
| sales start | 2020 |
| range (km) | 106 |
| max. speed | 120 |
| transmission | Clutchless direct drive |
| battery (kWh) | 7.3 |
| 0 to100 km/h | 46.9 |
| power (h.p.) | 6.25 |
A Battery to Conquer Mileage: VECTRIX VX-1 7.3 kWh
Embracing the spirit of eco-mobility, the VECTRIX VX-1 features a potent 7.3 kWh battery, which opens the door to extended rides with minimal environmental impact. The scooter is available with four battery options, providing varying power outputs of 5.5 kW, 8 kW, 13 kW, and 16 kW. These options grant riders the flexibility to select their desired range, with the highest option offering up to an impressive 174 miles on a single charge.
Reliability Meets Assurance: Battery Warranty
In a commitment to confidence and reliability, Vectrix offers a commendable 3-year warranty on the VECTRIX VX-1's battery, covering unlimited mileage. Moreover, independent cyclic tests of third-party batteries indicate an expected battery life of 10 years, with a capacity exceeding 80% of the nominal value.
Merging Form and Function: Design and Innovation
The VECTRIX VX-1 epitomizes the harmonious convergence of form and function. Its sleek design language not only exudes contemporary aesthetics but also enhances the overall riding experience. Get ready to turn heads as you cruise through the city in style.
Paving the Path to a Greener Tomorrow
In conclusion, the VECTRIX VX-1 stands as a trailblazer in the realm of electric city bikes, heralding a greener, more sustainable future of urban commuting. With its powerful performance, impressive range options, and commitment to eco-mobility, the VECTRIX VX-1 beckons riders to embrace a new era of city biking. Traverse the cityscape with ease and environmental consciousness, and experience the thrill of electric mobility like never before.