ZECOO Motor ZEC00 Price and Specs
Added to the EV Database on 21 March 2023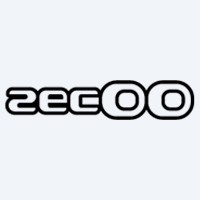 ZECOO Motor ZEC00 Review ⚡
Technical Specifications, Price and Review on the new ZECOO Motor ZEC00.
| | |
| --- | --- |
| manufactured in | Japan |
| new from ($) | 69163 |
| motocycle type | Superbike |
| sales start | 2018 |
| range (km) | 160 |
| max. speed | 160 |
| transmission | belt |
| battery (kWh) | 11.4 |
| 0 to100 km/h | unknown |
| power (h.p.) | 49 |
The ZECOO Motor ZEC00 is a mesmerizing masterpiece, seemingly plucked from the pages of a children's sci-fi fantasy. With over four years of relentless development, this Japanese marvel redefines the boundaries of innovation. During the meticulous production process, ZECOO joined forces with the eminent electric cycles manufacturer, Zero, renowned for its groundbreaking contributions. Zero's prowess led to the provision of the engine, battery, and spare parts from their own esteemed production line. Let's delve into the remarkable features of the ZECOO Motor ZEC00 and witness the birth of a new era in superbike technology.
Uniting Pioneering Minds: A Fusion of Excellence
The ZECOO Motor ZEC00 owes its brilliance to a collaborative effort, where Zecoo Motor and Zero came together to create something truly extraordinary. Zero, renowned for its exceptional electric cycles, provided the ZEC00 with their proven 50kW engine, which also powers the esteemed Zero SR model. This engine, boasting a torque of 143 N/m, pairs remarkably well with the ZEC00's weight of 276 kg, resulting in an unmatched riding experience.
Unveiling the Velocity: Performance and Speed
The ZECOO Motor ZEC00 showcases an impressive maximum speed of 159 km/h, offering riders an adrenaline-fueled journey that surpasses expectations. Equally impressive is its range of 159 km on a single charge, making it ideal for both thrilling rides and daily commutes.
The Charge of the Future: Battery and Charging
Powered by an 11.4 kWh battery, the ZECOO Motor ZEC00 is equipped for enduring expeditions. However, it inherits a minor setback from its Zero SR counterpart—the charging time. A full battery recharge demands up to 8 hours, an aspect that might be enhanced in future models to cater to the evolving demands of electric bike enthusiasts.
A Glimpse of the Extraordinary: Design and Aesthetics
The design of the ZECOO Motor ZEC00 bike embodies true innovation and pushes the boundaries of conventional aesthetics. Its futuristic appearance captures the imagination, leaving onlookers in awe of its cutting-edge design language.
Embrace the Future of Superbikes
In conclusion, the ZECOO Motor ZEC00 transcends the realms of ordinary superbikes, heralding an era of remarkable innovation and thrilling electric rides. With its groundbreaking collaboration, powerful performance, and futuristic design, the ZECOO Motor ZEC00 epitomizes the pinnacle of two-wheeled excellence. Embark on a journey like no other, and embrace the allure of the future with the magnificent ZECOO Motor ZEC00.
Please note that the acceleration to 100 km/h (unknown) time was not provided in the available information. For precise performance details, it's recommended to refer to the manufacturer's official specifications.
---