SOL MOTORS Pocket Rocket Price and Specs
Added to the EV Database on 16 March 2023
Share SOL MOTORS Pocket Rocket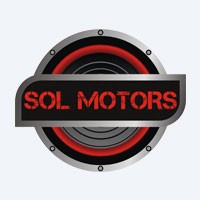 SOL MOTORS Pocket Rocket Review ⚡
Technical Specifications, Price and Review on the new SOL MOTORS Pocket Rocket.
| | |
| --- | --- |
| manufactured in | Germany |
| new from ($) | 5320 |
| motocycle type | Classic |
| sales start | 2018 |
| range (km) | 80 |
| max. speed | 45 |
| transmission | Clutchless direct drive |
| battery (kWh) | 6.4 |
| power (h.p.) | 8.6 |
The SOL MOTORS Pocket Rocket: An Electrifying Classic with Striking Design
Back in 2018, the renowned German company, SOL MOTORS, unveiled its ambitious plan to introduce a groundbreaking electric vehicle named the Pocket Rocket 6.4 kWh. Now, with full production specifications in place, two exciting variants of this electric wonder are already available for pre-order. Blurring the lines between a full-fledged motorcycle and an electric bike, the Pocket Rocket 6.4 kWh stands out with its striking minimalistic design, featuring an integrated engine within the rear wheel and most components cleverly concealed within a massive upper tube. Many of the exciting features presented in the 2018 specifications have successfully made their way into the production process.
SOL MOTORS Pocket Rocket 6.4 kWh Specs and Performance
The SOL MOTORS Pocket Rocket 6.4 kWh model offers an impressive top speed of 45 km/h (32 miles/h) and a remarkable power reserve of up to 80 km (50 miles). While it may not match the maximum speed of a Model S, it excels in providing a thrilling and efficient ride for urban commuting and leisurely travels.
Innovative Design and Integration
One of the key highlights of the Pocket Rocket 6.4 kWh is its innovative design, where the engine seamlessly integrates into the rear wheel, creating a sleek and modern appearance. Additionally, the smart concealment of various components within the upper tube adds to the bike's minimalistic and futuristic appeal.
Two Exciting Variants
SOL MOTORS offers two intriguing variants of the Pocket Rocket 6.4 kWh, allowing riders to choose the model that best suits their preferences and needs. Both variants promise an electrifying experience and a perfect balance between power and range.
Conclusion
In conclusion, the SOL MOTORS Pocket Rocket 6.4 kWh is a remarkable electric classic with an eye-catching design that sets it apart from conventional motorcycles and electric bikes. With its impressive specifications and innovative integration of components, this electric wonder is sure to make heads turn on the streets. Whether for daily commutes or leisurely rides, the Pocket Rocket 6.4 kWh offers a delightful and eco-friendly way to experience the thrill of two-wheeled transportation. So, seize the opportunity and be a part of the electric revolution with SOL MOTORS Pocket Rocket 6.4 kWh - a masterpiece from a visionary German manufacturer that redefines the future of electric vehicles.
---