TROMOX MINO Price and Specs
Added to the EV Database on 16 March 2023
Share TROMOX MINO
price (NEW) from:
3516,00
$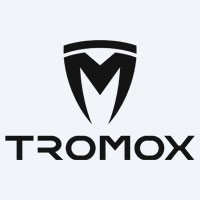 Technical Specifications, Price and Review on the new TROMOX MINO.
TROMOX MINO: The Electrifying Minibike for Urban Adventures
The TROMOX MINO is an exciting electric minibike that offers an alternative option for riders who admire the style of Honda Grom but prefer an eco-friendly electric bike. This compact and versatile electric minibike is designed to provide a thrilling riding experience for urban adventures.
TROMOX MINO Specs and Performance
The TROMOX MINO comes with a 2.5 kWh battery, delivering a powerful performance with its 3.4 horsepower electric motor. With a top speed of 45 km/h and a range of 90 kilometers on a single charge, this minibike is perfect for zipping around city streets and exploring nearby areas.
| | |
| --- | --- |
| manufactured in | China |
| new from ($) | 3516 |
| motocycle type | Minibike |
| sales start | 2019 |
| range (km) | 90 |
| max. speed | 45 |
| transmission | belt |
| battery (kWh) | 2.5 |
| 0 to100 km/h | unknown |
| power (h.p.) | 3.4 |
Customization and Style
The developer company has thoughtfully provided numerous customization options for the TROMOX MINO, allowing each owner to create a unique appearance that reflects their personal style and taste. Whether it's color choices, decals, or accessories, riders can tailor their MINO minibike to match their preferences.
Compact and Lightweight
Weighing in at 67.5 kg, the TROMOX MINO is designed for easy maneuverability and handling, making it a fantastic option for navigating through crowded city spaces and tight corners. Its compact size corresponds to that of popular minibikes like the Honda Grom and Kawasaki Z125.
Impressive Power and Range
With a power output of 2.5 kW and various battery capacities ranging from 2.3 kWh to 1.3 kWh, the TROMOX MINO ensures that riders have the right balance of power and efficiency to suit their needs. At a speed of 30 km/h, the MINO can cover an impressive range of 118 kilometers on a single charge, offering sufficient riding time for daily commutes and short trips.
Smartphone Connectivity
The TROMOX MINO is equipped with modern features, including the ability to connect a smartphone. This connectivity option enhances the riding experience, allowing riders to access useful information and interact with the bike through their smartphones.
Conclusion
In conclusion, the TROMOX MINO is a thrilling electric minibike that caters to urban riders seeking style, performance, and eco-friendliness. With its customizable appearance, compact design, and impressive power and range, the MINO is set to revolutionize urban commuting and leisure riding. So, hop on to the TROMOX MINO and experience the electrifying joy of zipping through city streets in style and sustainability - a true testament to the innovative spirit of TROMOX in electric minibikes.