RGNT The No.1 Classic SE Price and Specs
Added to the EV Database on 16 March 2023
Share RGNT The No.1 Classic SE
price (NEW) from:
15600
$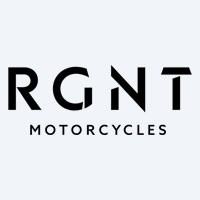 RGNT The No.1 Classic SE Review ⚡
Technical Specifications, Price and Review on the new RGNT The No.1 Classic SE.
| | |
| --- | --- |
| manufactured in | Sweden |
| new from ($) | 15600 |
| motocycle type | Classic |
| sales start | 2021 |
| range (km) | 148 |
| max. speed | 120 |
| transmission | Clutchless direct drive |
| battery (kWh) | 9.5 |
| 0 to100 km/h | unknown |
| power (h.p.) | 28 |
RGNT The No.1 Classic SE: A Revolutionary Electric Classic Motorcycle
The RGNT The No.1 Classic SE is a cutting-edge electric classic motorcycle manufactured in Sweden by RGNT. With its impressive specifications and revolutionary technology, this electric bike promises an unparalleled riding experience.
RGNT The No.1 Classic SE Specs and Performance
Powered by a 9.5 kWh battery, the RGNT The No.1 Classic SE packs a powerful punch. Its 28 horsepower electric motor offers exceptional acceleration and performance, making it a thrilling ride for motorcycle enthusiasts. The bike's top speed reaches an impressive 120 km/h, providing riders with an exhilarating experience on the road.
Innovative Throttle Technology
The RGNT The No.1 Classic SE features a single-throttle drive system, making it incredibly easy to operate. A simple twist of the throttle sets the bike in motion, while twisting it back activates the regenerative braking system, recharging the battery during braking. This innovative technology ensures greater energy efficiency and extends the bike's overall range.
Enhanced Performance with Boost Mode
To optimize performance, RGNT introduced the Boost mode as an addition to the existing Normal and Dynamic modes. By engaging the Boost mode with a turn of the throttle, riders can unleash a maximum power of 21 kW, providing an extra burst of acceleration and excitement when needed.
Efficiency and Heat Management
The RGNT The No.1 Classic SE 9.5 kWh model is designed with efficiency and heat management in mind. Upgraded transmission and electric motor technologies result in reduced heat generation and minimized energy wastage, ultimately enhancing the bike's overall performance and longevity. The nominal output power has been increased from 8.5 to 9 kW, further optimizing its capabilities.
Conclusion
In conclusion, the RGNT The No.1 Classic SE is a remarkable electric classic motorcycle that combines power, efficiency, and innovative technology. From its single-throttle drive system and regenerative braking to the exciting Boost mode and enhanced performance features, this electric bike takes riding to a whole new level. As RGNT continues to innovate and set new standards in the electric motorcycle industry, the No.1 Classic SE remains a top choice for riders seeking an exceptional and revolutionary riding experience. So, hop on to the RGNT The No.1 Classic SE and embrace the future of classic motorcycles - where performance meets sustainability and excitement knows no bounds!
---