REVOLT RV400 Price and Specs
Added to the EV Database on 17 March 2023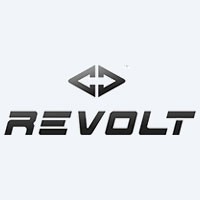 Technical Specifications, Price and Review on the new REVOLT RV400.
| | |
| --- | --- |
| manufactured in | India |
| new from ($) | 1639 |
| motocycle type | City Bike |
| sales start | 2019 |
| range (km) | 150 |
| max. speed | 85 |
| transmission | Clutchless direct drive |
| battery (kWh) | 3.24 |
| 0 to100 km/h | 7.2 |
| power (h.p.) | 4 |
REVOLT RV400: India's Game-Changing City Bike
The REVOLT RV400 is a popular Indian electric motorcycle that has taken the market by storm since its introduction. With its impressive specifications and unique sales method, this electric city bike has captured the hearts of many riders.
REVOLT RV400 Specs and Performance
Powered by a 3.24 kWh battery, the REVOLT RV400 offers an excellent balance of power and efficiency. Its 4 horsepower motor provides ample acceleration, allowing it to reach 0 to 100 km/h in just 7.2 seconds. With a maximum speed of 85 km/h and a range of 150 kilometers on a single charge, this city bike is perfect for daily commuting and short adventures.
Innovative Sales Method
REVOLT has revolutionized the way electric motorcycles are sold with its unique monthly pricing structure. Instead of offering the REVOLT RV400 for direct purchase, the company introduced a monthly subscription plan. For approximately $50 per month, customers could enjoy the RV400 for 37 months, making it an accessible and cost-effective option for many riders. Additionally, REVOLT also offered the KM300 model with lower specifications at a monthly price of about $42. This innovative approach garnered tremendous demand for the RV400 and even led to the temporary suspension of orders due to overwhelming interest.
Embracing Sustainability and Efficiency
As an electric city bike, the REVOLT RV400 contributes to a greener and more sustainable future of transportation in India. With zero tailpipe emissions, it helps reduce the environmental impact while providing a smooth and noise-free riding experience.
Conclusion
In conclusion, the REVOLT RV400 has become a game-changer in the Indian electric motorcycle market, thanks to its remarkable specifications and innovative sales strategy. With its impressive range, quick acceleration, and user-friendly pricing model, the RV400 has attracted a vast number of riders seeking an efficient and eco-friendly commuting solution. As REVOLT continues to lead the charge in sustainable transportation, the RV400 remains a compelling choice for those who want to embrace the electric revolution and experience the thrill of riding a modern and eco-conscious city bike. So, join the electric movement and ride into the future with the REVOLT RV400, a true testament to the potential of electric motorcycles in India.
---