PURSANG E-Track Specs and Price ⚡ Electric Motorcycle
Share PURSANG E-Track in Social Media:
price (NEW) from:
10360,00
$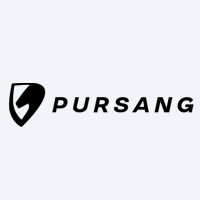 PURSANG E-Track description ⚡
Technical Specs, Price and Review on the new PURSANG E-Track.
PURSANG E-Track Electric Motorcycle: Where Style Meets Power
The PURSANG E-Track is an outstanding electric motorcycle manufactured in Spain by Pursang Motorcycles. This two-wheeled wonder embodies a perfect blend of style and power, catering to riders who seek a versatile and exhilarating riding experience.
PURSANG E-Track Specs and Performance
Powered by a 7.2 kWh battery, the PURSANG E-Track boasts a robust and efficient Bosch engine that delivers an impressive 14.7 horsepower. This amalgamation of power and efficiency ensures a thrilling ride, whether you're cruising calmly through the city streets or embarking on adventurous off-road journeys.
| | |
| --- | --- |
| manufactured in | Spain |
| new from ($) | 10360 |
| motocycle type | Classic |
| sales start | 2022 |
| range (km) | 120 |
| max. speed | 110 |
| transmission | chain |
| battery (kWh) | 7.2 |
| 0 to100 km/h | unknown |
| power (h.p.) | 14.7 |
With a top speed of 110 km/h, the PURSANG E-Track can offer adrenaline-pumping moments for thrill-seekers, while its respectable range of 120 kilometers allows for worry-free travels, making it a practical choice for daily commuting and longer rides.
Sleek Design and User-Friendly Interface
The PURSANG E-Track flaunts a chic and eye-catching appearance, drawing attention wherever it goes. The color TFT screen provides all the essential information to the rider in a clear and concise manner, ensuring a seamless and hassle-free riding experience.
A Motorcycle for All Occasions
Versatility is the key highlight of the PURSANG E-Track 7.2 kWh. This electric sports motorcycle is designed to cater to various riding preferences. Whether you're seeking a thrilling ride with its powerful motor or looking for a practical option to reach your destination with its impressive range, the PURSANG E-Track delivers on all fronts.
Embracing the Electric Motorcycle Revolution
As part of the electric motorcycle revolution, PURSANG stands out as one of the innovative companies pushing boundaries in the industry. By offering a unique combination of power, style, and efficiency, the PURSANG E-Track becomes an attractive option for riders seeking to embrace sustainable and eco-friendly transportation.
Conclusion
In conclusion, the PURSANG E-Track Electric Motorcycle is a true testament to the evolution of electric bikes, showcasing the possibilities of style, power, and sustainability. With its powerful Bosch engine, generous battery capacity, and versatile design, the PURSANG E-Track delivers an exceptional riding experience like no other. Whether you're cruising through the urban landscape or exploring off-road terrains, this electric motorcycle is sure to leave a lasting impression. So, embrace the electric revolution and ride in style and power with the PURSANG E-Track 7.2 kWh - a masterpiece from Pursang Motorcycles that sets a new standard in electric motorcycling.