UBCO 2x2 ADV Specs and Price ⚡ Electric Motorcycle
Share UBCO 2x2 ADV in Social Media:
price (NEW) from:
4999,00
$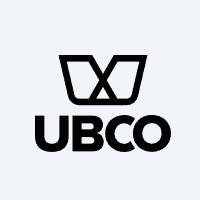 UBCO 2x2 ADV description ⚡
Technical Specs, Price and Review on the new UBCO 2x2 ADV.
UBCO 2x2 ADV Electric Bike: A Practical Off-Road Powerhouse
UBCO 2x2 ADV Electric Bike is an impressive creation by the "Utility Bike Company" (UBCO) based in New Zealand. This lightweight electric motorcycle packs a punch with its outstanding specifications and versatile capabilities.
UBCO 2x2 ADV Specs and Variants
The UBCO 2x2 ADV Electric Bike is powered by a 3.1 kWh battery, delivering a smooth and powerful ride both on and off-road. Its off-road capabilities make it an excellent choice for adventure seekers and outdoor enthusiasts. There are two available variants for this bike: 'Adventure' and 'Work.'
| | |
| --- | --- |
| manufactured in | New Zeland |
| new from ($) | 4999 |
| motocycle type | Off-road |
| sales start | 2023 |
| range (km) | 120 |
| max. speed | 48 |
| transmission | Clutchless direct drive |
| battery (kWh) | 3.1 |
| 0 to100 km/h | unknown |
| power (h.p.) | 3.2 |
A Blend of Practicality and Performance
True to its name, the UBCO 2x2 ADV Electric Bike is designed with utility in mind. The 'Adventure' model is road-registered and features a digital display, audible signals, and turn indicators, making it a convenient and safe choice for urban commuting and exploration. Its tires are optimized for both road surfaces and rough terrains, ensuring reliable traction in various conditions.
Smart Features and Application Integration
The bike comes equipped with a user-friendly application that offers additional settings and real-time readings of the engine temperature and regenerative brake usage. This integration of technology enhances the overall riding experience and provides riders with essential insights into their bike's performance.
Versatile Use Cases
The UBCO 2x2 ADV Electric Bike 3.1 kWh is not just a recreational vehicle; it's a practical workhorse too. With its clever construction and well-designed features, this bike is an excellent companion for carrying loads and handling tasks on farms or ranches. Its versatility and robustness make it a reliable partner for various outdoor activities.
Cost-Effective and Environmentally Friendly
One of the most compelling aspects of the UBCO 2x2 ADV Electric Bike is its cost-effectiveness. The estimated cost of charging the bike to its full 3.1 kWh capacity is less than 73 cents, making it an economical choice for daily commutes and extended rides. Additionally, being an electric bike, it contributes to reducing carbon emissions, promoting sustainable transportation, and minimizing the rider's ecological footprint.
Conclusion
In conclusion, the UBCO 2x2 ADV Electric Bike is a remarkable off-road powerhouse that blends practicality, performance, and environmental consciousness. Whether you're seeking thrilling adventures or tackling practical tasks, this bike can handle it all with ease. With its strong electric motor, ample battery capacity, and smart features, the UBCO 2x2 ADV Electric Bike is set to conquer both urban streets and off-road trails. So, gear up and experience the thrill of riding this exceptional electric bike from UBCO, the Utility Bike Company, taking your riding experience to new heights!