Srivaru Motors SVM PRANA Price and Specs
Added to the EV Database on 20 March 2023
Share Srivaru Motors SVM PRANA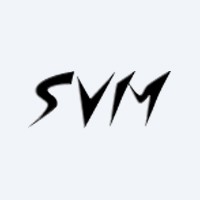 Srivaru Motors SVM PRANA Review ⚡
Technical Specifications, Price and Review on the new Srivaru Motors SVM PRANA.
| | |
| --- | --- |
| manufactured in | India |
| new from ($) | 3250 |
| motocycle type | City Bike |
| sales start | 2021 |
| range (km) | 126 |
| max. speed | 123 |
| transmission | Clutchless direct drive |
| battery (kWh) | 4.32 |
| 0 to100 km/h | 4 |
| power (h.p.) | 5.36 |
SVM PRANA Electric Bike: A Revolutionary City Bike with Amazing Specs
SVM PRANA is an electric bike manufactured in India by the EV Start-up, Srivaru Motors (SVM). The company's primary vision is to transform the two-wheeler industry by creating world-class products that run on renewable energy sources, offering unparalleled safety, performance, and comfort. SVM aims to deliver an exceptional riding experience to its customers.
SVM PRANA Specs and Variants
The SVM PRANA 4.32 kWH model comes in three exciting variants: CLASS, GRAND, and ELITE. While all three variants promise outstanding features, currently, only Prana GRAND and Prana ELITE are available in the market.
Unmatched Performance and Range
The SVM PRANA 4.32 kWH boasts a powerful motor that generates 5.36 horsepower, propelling the bike with lightning-fast acceleration. It can go from 0 to 100 km/h in just 4 seconds, providing an exhilarating ride for the city streets.
The clutchless direct-drive transmission system ensures a smooth and seamless ride, enhancing the overall riding experience for the users.
Impressive Battery and Range
The SVM PRANA 4.32 kWH is equipped with a 4.32 kWh battery pack, offering a decent driving range of 126 kilometers on a single full charge. This range is perfect for daily city commutes, making it an ideal choice for urban dwellers.
For those seeking an even longer range, the Prana ELITE variant comes to the rescue, offering an extended mileage of 225 kilometers on a single full charge. With this impressive range, riders can embark on longer journeys without worrying about frequent charging stops.
Eco-Friendly Commuting
As an electric bike, the SVM PRANA contributes to reducing carbon emissions and minimizing the environmental impact. By promoting the use of renewable energy, SVM takes a step forward in creating a greener and more sustainable future for transportation.
Availability and Pricing
SVM PRANA 4.32 kWH is competitively priced at $3250, making it an attractive option for those looking for an affordable yet high-performance electric bike. As the demand for eco-friendly transportation rises, the SVM PRANA is expected to gain popularity among environmentally conscious riders.
Conclusion
In conclusion, the SVM PRANA Electric Bike is a game-changer in the two-wheeler industry, offering a remarkable blend of performance, sustainability, and comfort. With its powerful motor, extended range, and eco-friendly attributes, SVM PRANA is set to lead the way towards a cleaner and greener future in urban commuting. So, hop on to the SVM PRANA and experience the joy of riding an electric city bike that takes you places while caring for the planet!
---