SURRON L1E LBX Specs and Price ⚡ Electric Motorcycle
Share SURRON L1E LBX in Social Media:
price (NEW) from:
5100,00
$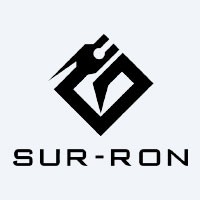 SURRON L1E LBX description ⚡
Technical Specs, Price and Review on the new SURRON L1E LBX.
SURRON L1E LBX: The Ultimate Off-Road Electric Dirt Bike
The SURRON L1E LBX 1.92 kWh is an extraordinary electric dirt bike with advanced capabilities, promising an exhilarating ride on any terrain. Powered by a 60V Panasonic lithium-ion battery, this electric dirt bike packs a peak power of over 6 kW, ensuring an electrifying experience for riders.
SURRON L1E LBX Specs and Performance
Equipped with a 1.92 kWh removable battery, the SURRON L1E LBX offers a powerful 30 horsepower motor, providing impressive off-road performance. The lightweight forged alloy frame, combined with high-spec components, keeps the total weight of the bike at a mere 47 kg, optimizing its agility and maneuverability.
| | |
| --- | --- |
| manufactured in | United Kingdom |
| new from ($) | 5100 |
| motocycle type | Off-road |
| sales start | 2022 |
| range (km) | 60 |
| max. speed | 64 |
| transmission | belt |
| battery (kWh) | 1.92 |
| 0 to100 km/h | unknown |
| power (h.p.) | 30 |
High-Performance Braking and Dashboard
The SURRON L1E LBX boasts 4-piston hydraulic disc brakes on both the front and rear, offering exceptional stopping power for confident control on challenging terrains. The LCD dashboard comes with a convenient USB charger, ensuring riders stay connected and charged during their off-road adventures.
Designed for Youth and Adults
Built to cater to both youth and adults, the SURRON L1E LBX offers the versatility to tackle diverse riding preferences. With its capability to climb inclines of more than 45°, this electric dirt bike guarantees hours of near-silent and exciting fun, providing a range of 20 to 60 miles on a single charge, depending on the mode.
Impressive Speed and Fast Recharge
The SURRON L1E LBX reaches a maximum speed of 45 mph and beyond, delivering thrilling acceleration and speed on off-road tracks. Thanks to its fast recharge time of 2.5 to 3.5 hours, riders can quickly get back on the trail and enjoy more exciting adventures.
Full Technical and Marketing Support
The SURRON L1E LBX comes with full technical, spare, and marketing support, ensuring riders in the United Kingdom have all the assistance they need to optimize their electric dirt bike experience.
Conclusion
In conclusion, the SURRON L1E LBX electric dirt bike is a game-changer in the world of off-road riding. With its advanced features, lightweight design, and powerful performance, this electric bike promises thrilling adventures on any terrain. Whether you're a youth seeking adventure or an adult craving off-road excitement, the SURRON L1E LBX is ready to deliver hours of exhilarating near-silent fun. So, seize the opportunity to conquer challenging terrains with the SURRON L1E LBX - a true testament to Surron's commitment to cutting-edge electric dirt bikes that redefine the boundaries of off-road riding.