VERGE TS ULTRA Specs and Price ⚡ Electric Motorcycle
Share VERGE TS ULTRA in Social Media:
price (NEW) from:
44900,00
$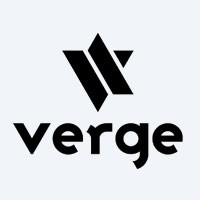 VERGE TS ULTRA description ⚡
Technical Specs, Price and Review on the new VERGE TS ULTRA.
VERGE TS ULTRA: The Epitome of European Craftsmanship
The VERGE TS ULTRA is a groundbreaking electric bike that represents the pinnacle of design and quality, showcasing high-quality European craftsmanship. Manufactured in Finland with in-house parts production and components supplied by leading European manufacturers, the VERGE TS ULTRA 20.2 kWh electric bike promises an unmatched riding experience.
VERGE TS ULTRA Specs and Performance
The VERGE TS ULTRA is powered by a massive 20.2 kWh battery, delivering an impressive 201 horsepower motor, making it a heavyweight contender in the electric motorcycle segment. 
| | |
| --- | --- |
| manufactured in | Finland |
| new from ($) | 44900 |
| motocycle type | Heavy Motorcycle |
| sales start | 2022 |
| range (km) | 375 |
| max. speed | 200 |
| transmission | Clutchless direct drive |
| battery (kWh) | 20.2 |
| 0 to100 km/h | 2.5 |
| power (h.p.) | 201 |
With a remarkable range of 375 kilometers on a single charge and a thrilling maximum speed of 200 km/h, the TS ULTRA ensures long-distance rides and exhilarating speeds for electric motorcycle enthusiasts.
Intuitive Software and Touch Screen Interface
The VERGE TS ULTRA is equipped with intuitive software running on a large built-in touch screen. This interface provides riders with all the essential data and indicators at a glance, including driving mode, speed, and more, ensuring a seamless and informed riding experience.
Rapid Charging for Uninterrupted Adventures
With the TS ULTRA, riders can take short breaks to admire the view or enjoy a coffee, as the bike's fast direct current charging allows it to reach 80% charge in just 25 minutes. This rapid charging capability ensures that riders can quickly get back on the road and continue their adventures with minimal downtime.
Unmatched Style and Performance
The VERGE TS ULTRA exudes unmatched style and performance, thanks to its 20.2 kWh battery, which stylishly powers every journey, offering riders an electric bike that stands out from the crowd.
Conclusion
In conclusion, the VERGE TS ULTRA 20.2 kWh is a masterpiece of European craftsmanship, setting new standards in electric motorcycle design and performance. With its long-range capability, rapid charging, and high-speed potential, the TS ULTRA delivers an electrifying riding experience for motorcycle enthusiasts. Whether you're conquering long-distance rides or simply enjoying the thrill of high-speed cruising, the VERGE TS ULTRA is ready to take you on unforgettable adventures in style and sophistication. Embrace the pinnacle of electric motorcycle excellence with the VERGE TS ULTRA - a true testament to Verge Motorcycles' commitment to innovation and quality in the world of electric bikes.