TORP BIKE Specs and Price ⚡ Electric Motorcycle
Share TORP BIKE in Social Media:
price (NEW) from:
7900,00
$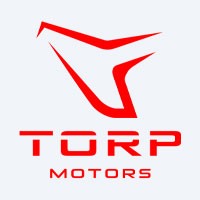 Technical Specs, Price and Review on the new TORP BIKE.
TORP BIKE: Unleash Your Off-Road Adventure
The TORP BIKE 1.8 kWh is an exceptional off-road dirt bike meticulously designed and crafted by our team of engineers. With a keen focus on usability, safety, and innovation, this electric dirt bike promises an electrifying and exhilarating riding experience like no other.
TORP BIKE Specs and Performance
| | |
| --- | --- |
| manufactured in | Croatia |
| new from ($) | 7900 |
| range (km) | 109 |
| max. speed (km/h) | 80 |
| bicycle type | Mountain Bike |
| battery (kWh) | 1.8 |
| sales start | 2021 |
The TORP BIKE 1.8 kWh boasts a robust 1.8 kWh battery, powering its impressive performance on rugged terrains. With a range of 109 kilometers and a maximum speed of 80 km/h, this off-road beast is ready to conquer any adventure you throw its way.
The Lightest Electric Motorcycle
Crafted with an aluminum frame, the TORP BIKE 1.8 kWh holds the distinction of being the lightest electric motorcycle on the market, weighing less than 30 kg. This lightweight design not only enhances its range but also provides riders with maneuverability akin to riding a mountain bike, coupled with the power and strength of a dirt bike. The result is unparalleled flexibility to perform breathtaking stunts and conquer challenging trails.
Adventure with Usability and Safety
At TORP, we pride ourselves on ensuring that every detail of the TORP BIKE 1.8 kWh contributes to usability and safety. From the design process to the assembly, our engineers have left no stone unturned in creating a bike that guarantees a thrilling yet safe riding experience, both for seasoned riders and newcomers to the world of off-road adventures.
Embrace the TORP Experience
With its innovative design, lightweight construction, and powerful performance, the TORP BIKE 1.8 kWh invites you to embrace the TORP experience. Whether you're an off-road enthusiast seeking thrilling stunts or a nature lover craving rugged trails, this electric dirt bike promises to be your ultimate companion for unforgettable adventures.
Conclusion
In conclusion, the TORP BIKE 1.8 kWh is a remarkable off-road dirt bike that combines power, versatility, and safety in a sleek and lightweight package. With its impressive range and speed, it opens up a world of electrifying possibilities for every off-road adventurer. As you ride the TORP BIKE, you'll experience the perfect fusion of innovation and craftsmanship, tailor-made for your off-road escapades. So, unleash your spirit of adventure and embark on thrilling journeys with the TORP BIKE - a testament to TORP's commitment to excellence and innovation in the world of electric motorcycles.