TARFORM LUNA Specs and Price ⚡ Electric Motorcycle
Share TARFORM LUNA in Social Media:
price (NEW) from:
24000,00
$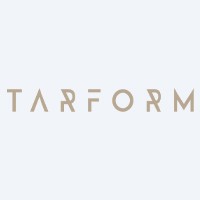 TARFORM LUNA description ⚡
Technical Specs, Price and Review on the new TARFORM LUNA.
TARFORM LUNA: The Retro-Themed Electric Superbike with Sustainable Sophistication
Introducing the TARFORM LUNA, a mesmerizing electric cafe racer crafted by Tarform in Brooklyn, USA. This superbike effortlessly combines retro aesthetics with cutting-edge electric technology, setting new standards for performance, sustainability, and style. Let's delve into the specifications and features of the TARFORM LUNA, a bike that promises an electrifying and eco-conscious riding experience.
Performance Redefined
| | |
| --- | --- |
| manufactured in | USA |
| new from ($) | 24000 |
| motocycle type | Superbike |
| sales start | 2022 |
| range (km) | 193 |
| max. speed | 152 |
| transmission | belt |
| battery (kWh) | 10 |
| 0 to100 km/h | 3.8 |
| power (h.p.) | 55 |
At the heart of the TARFORM LUNA lies a powerful 55 horsepower motor, driven by a 10 kWh battery pack. This dynamic combination ensures an exhilarating 0-60 time of 3.8 seconds, propelling riders to experience thrilling acceleration and high-speed performance.
Long-Range Riding
With a range of 193 kilometers on a single charge, the TARFORM LUNA is designed for extended journeys without compromise. Riders can confidently explore new horizons, knowing they have ample distance to conquer.
Elegance in Design
The TARFORM LUNA captivates with its retro-themed cafe racer design, exuding timeless elegance and charm. The fusion of classic elements with modern aesthetics results in a truly unique and captivating appearance.
Sustainability and Eco-Consciousness
Tarform prioritizes sustainability in both the powertrain and construction materials of the LUNA. The bike features a vegan leather seat, recycled aluminum components, and composite body panels reinforced with a flax weave, showcasing Tarform's commitment to eco-friendly innovation.
Precision Engineering
The TARFORM LUNA's frame is meticulously crafted from TIG-welded aluminum, ensuring structural integrity and precise handling. The Founder's Edition boasts advanced features like Ohlins suspension and ISR brakes, elevating the riding experience to new heights.
Connected Technology
The TARFORM LUNA seamlessly integrates modern technology, featuring a 3.4-inch HD display with wifi and Bluetooth connectivity. Innovative haptic blindspot detection and keyless proximity starting enhance safety and convenience for riders.
Limited Edition Preorders
Tarform offers the TARFORM LUNA through limited edition preorders, with deliveries scheduled for 2022. Enthusiasts can secure their spot by placing a preorder for $500, ensuring an exclusive opportunity to own this remarkable electric superbike.
Conclusion
In conclusion, the TARFORM LUNA stands as a masterpiece of artistry and engineering, redefining the world of electric superbikes. With its impressive performance, sustainable construction, and retro-themed allure, it captures the hearts of riders who seek a harmonious blend of innovation and elegance.
Embrace the spirit of the TARFORM LUNA and experience the thrill of electric riding with sophistication and sustainability. Ride into a greener future while reveling in the timeless charm of the TARFORM LUNA.