CSC ES5 Electric Scooter Price and Specs
Added to the EV Database on 16 October 2023
Share CSC ES5 Electric Scooter in Social Media:
price (NEW) from:
5295,00
$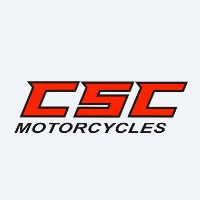 CSC ES5 Electric Scooter Review ⚡
Technical Specifications, Price and Review on the new CSC ES5 Electric Scooter.
Overview: CSC ES5 Electric Scooter
Emerging as a formidable competitor in the electric scooter landscape, the CSC ES5 is here to give established players a run for their money. A blend of speed, power, and affordability, this scooter stands as a testament to CSC's commitment to excellence and innovation.
Challenging the Status Quo: CSC's Bold Venture
| | |
| --- | --- |
| manufactured in | USA |
| new from ($) | 5295 |
| range (km) | 110 |
| max. speed (km/h) | 85 |
| bicycle type | Moped-Style |
| battery (kWh) | Li-ion, 60V31Ah |
| sales start | 2024 |
Shifting gears from gasoline-powered bikes, CSC Motorcycles, a renowned entity headquartered in Southern California, embraced the electric wave in 2018. Their journey into the electric domain has since been adorned by four distinct models catering to varied commuter needs. The ES5 is the latest addition to their electric lineup, bridging the gap between the retro Monterey and the powerful CSC RX1E.
Speed & Performance:
The CSC ES5 boasts a maximum speed of 85 km/h, making it apt for almost any city road. While it's not designed for interstate travel, its speed positions it perfectly for urban commuting. With a 5 kW centrally mounted motor (peaking at 8 kW), this scooter promises an exhilarating ride.
Battery & Range:
Equipped with three 60V, 31Ah lithium-ion batteries, riders can benefit from a cumulative capacity of 5.58 kWh. This setup allows a commendable range of 110 km when cruising at a steady 50 km/h. Notably, CSC's range estimates have historically been realistic, often echoing actual rider experiences.
Price Point & Competition:
Priced at $5,295 (pre-ordering at $4,995 plus $410 dealer fees), the ES5 undercuts the competition significantly. For instance, the NIU MQi Sport Extended Range, priced at $6,199, offers less in terms of speed, battery capacity, and motor power. While NIU does have certain advantages like a comprehensive app and a larger dealer network, the ES5 undoubtedly offers unparalleled value.
Additional Features:
The CSC ES5 is more than just an electric scooter. It comes loaded with:
Keyless start functionality
Vibrant TFT instrument display
Bluetooth audio capabilities
A dash camera to document rides
Accommodation for two riders, complete with rear grab bars
CSC also provides customization options with three available colorways. As the company begins accepting pre-orders, a refundable deposit of $300 ensures potential buyers can reserve their ES5.
Conclusion:
Poised to redefine electric scootering, the CSC ES5 Electric Scooter blends performance, convenience, and affordability. As deliveries are anticipated later this year, the electric vehicle industry waits with bated breath for the impact this model will have. CSC has clearly sent a message: they're here to innovate and dominate.