KYMCO Like Price and Specs
Added to the EV Database on 17 March 2023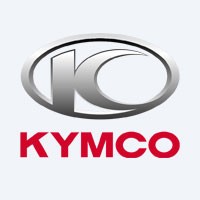 Technical Specifications, Price and Review on the new KYMCO Like.
| | |
| --- | --- |
| manufactured in | Taiwan |
| new from ($) | 1220 |
| motocycle type | Classic |
| sales start | 2018 |
| range (km) | 199 |
| max. speed | 49 |
| transmission | transmission |
| battery (kWh) | 0.65 |
| 0 to100 km/h | unknown |
| power (h.p.) | 4.2 |
KYMCO Like EV Scooter: The Classic Urban Commuter's Choice
The KYMCO Like EV is capturing the attention of urban riders seeking a blend of traditional aesthetics and eco-conscious commuting. The intricate details of the technical specifications, pricing, and real-world performance of the KYMCO Like EV 0.65 kWh, and demonstrate why it stands out as a smart choice for those navigating the hustle of city life.
Production Excellence: KYMCO's Commitment to Quality
Originating from Taiwan, the KYMCO Like EV is a product of KYMCO's longstanding tradition of excellence in the motorcycle industry. Known for their reliability and quality craftsmanship, KYMCO continues this legacy with the introduction of the Like EV, bringing classic style and electric efficiency to the forefront of two-wheeled transportation.
Affordability Meets Premium Features
With an inviting price tag starting at just $1,220, the KYMCO Like EV is a budget-friendly option for those interested in transitioning to electric mobility without sacrificing the quality and features of higher-priced models. It represents KYMCO's effort to make sustainable personal transport accessible to a broader demographic.
Dynamic Performance: Navigating the Urban Jungle
Since its market debut in 2018, the KYMCO Like EV has earned accolades for its urban-friendly performance. With a maximum speed of 49 km/h and an impressive range of 199 km, this scooter is ideally suited for daily commutes and city exploration. While it might not boast the highest top speed, its range is a standout feature for riders looking to maximize their journeys between charges.
Engine and Battery: The Power Behind the Ride
The heartbeat of the KYMCO Like EV lies in its modest 0.65 kWh battery, paired with a motor that delivers a stable power output of 4.2 horsepower. Although acceleration figures such as the 0 to 100 km/h sprint are not specified, the motorbike's power reserve is amply suited to the demands of urban traffic, ensuring a ride that's both confident and safe.
Chassis and Suspension: The Foundation of a Smooth Ride
The KYMCO Like EV's steel tubular frame is the backbone of its design, providing a sturdy and reliable structure. The front end sports a traditional hydraulic fork, while the rear is equipped with an oscillating shock absorber. This setup is engineered to handle the challenges of city roads, delivering a ride that is comfortable and controlled.
Control Panel and Safety: Intuitive and Accessible
Rider experience is significantly enhanced by the scooter's traditional and user-friendly control panel. Sporting easy-to-read analog instruments and clear light indicators, the controls of the KYMCO Like EV are intuitively laid out. This not only contributes to a more enjoyable ride but also promotes safety through ease of use.
Environmental Considerations: The Green Advantage
Embracing the KYMCO Like EV means taking a step towards reducing environmental impact. Electric scooters are a practical solution to the problem of urban pollution, and with the Like EV, riders can enjoy the benefits of clean transportation, making a positive contribution to the sustainability of their cities.
In-Depth Analysis: The Like EV's Place in the Market
When weighing the advantages of the KYMCO Like EV against other electric scooters, it's clear that it holds a distinctive position. It manages to strike a balance between affordability, practical performance, and timeless design—factors that are critical for consumers seeking value in the burgeoning electric scooter segment.
Final Thoughts: The KYMCO Like EV as Your Next Scooter
In sum, the KYMCO Like EV stands as a viable and attractive option for urban commuters. It's not merely its cost-effectiveness or retro charm that makes it appealing but also its performance credentials and eco-friendly nature. For those prioritizing range, ease of use, and affordability, the KYMCO Like EV merits serious consideration as a daily commuting partner.
KYMCO's dedication to providing a quality electric scooter that addresses the practicalities of urban transportation, while also considering environmental responsibilities, is evident in the Like EV. It promises to be not just a means of getting around, but a positive step towards a more sustainable and enjoyable urban living experience.
---