NIU NQi GTS Price and Specs
Added to the EV Database on 17 March 2023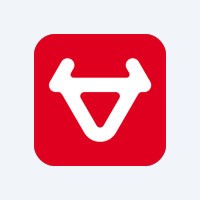 Technical Specifications, Price and Review on the new NIU NQi GTS.
| | |
| --- | --- |
| manufactured in | China |
| new from ($) | 5342 |
| motocycle type | Classic |
| sales start | 2020 |
| range (km) | 91 |
| max. speed | 80 |
| transmission | transmission |
| battery (kWh) | 3.1 |
| 0 to100 km/h | unknown |
| power (h.p.) | 4.2 |
Exploring the NIU NQi GTS Electric Scooter: A Blend of Classic Design and Modern Efficiency
The NIU NQi GTS Electric Scooter is emerging as a frontrunner in the realm of urban transportation. With its sleek design and cutting-edge technology, it stands as a testament to the advancements in electric vehicle (EV) engineering. In this detailed review, we will explore the technical specifications, pricing, and overall performance of the NIU NQi GTS, unveiling why it's an attractive option for city commuters and EV enthusiasts alike.
Production and Development: A Glimpse into NIU's Expertise
NIU has carved out a niche in the electric vehicle industry as a dedicated manufacturer of two-wheeled electric vehicles. The NIU NQi GTS, a model that perfectly encapsulates the company's commitment to quality and innovation, is a testament to their expertise in creating vehicles that are both performance-oriented and eco-friendly.
Design and Build: Classic Aesthetics Meets Modern Technology
At first glance, the NIU NQi GTS impresses with its classic scooter design, a deliberate choice that appeals to traditionalists and modernists alike. However, it's the incorporation of advanced technology that sets this scooter apart. Built in China, the NIU NQi GTS integrates globally recognized components such as the Bosch hub motor, showcasing a harmonious blend of style and function.
Price Point: Accessibility Meets Quality
With a starting price of $5,342, the NIU NQi GTS is positioned as an accessible option for those looking to invest in a reliable electric scooter without breaking the bank. This competitive pricing strategy is part of NIU's commitment to making sustainable personal transport a reality for a wider audience.
Performance Metrics: Analyzing the Ride
Launched in 2020, the NIU NQi GTS quickly gained attention for its impressive performance metrics. A maximum speed of 80 km/h and a choice of battery options provide versatility for different user needs. The Sport version's 26 Ah battery offers a range of 90 km, while the Pro version's 35 Ah battery extends this to 125 km. This range capability ensures that daily commutes and leisurely city rides are handled with ease.
Power and Speed: The Heart of the NIU NQi GTS
At the core of the scooter's performance is a 3100-watt Bosch hub motor that delivers a smooth ride and reliable acceleration. Though the exact metrics from 0 to 100 km/h remain unspecified, the scooter's 4.2 horsepower is adequate for agile urban maneuvering and efficient energy usage.
Environmental Impact: Embracing Eco-Friendly Practices
The NIU NQi GTS doesn't just aim to meet the demands of personal transport; it also addresses the increasing need for environmentally sustainable solutions. By opting for an electric scooter over a gasoline-powered counterpart, riders significantly reduce their carbon footprint, contributing to cleaner air and a healthier environment.
Technical Specifications: A Closer Look
Underpinning the performance of the NIU NQi GTS are its technical specifications. The battery capacity of 3.1 kWh, coupled with its efficient energy management system, ensures that riders can enjoy extended periods of use without the frequent need to recharge.
User Experience: Comfort and Convenience at the Forefront
The practicality of the NIU NQi GTS extends beyond its technical prowess. Attention to rider comfort and the overall user experience is evident in its ergonomic design and user-friendly interface. The vehicle's features are tailored to enhance the daily commute, making it a strong candidate for those looking to switch to electric personal transportation.
The Verdict: Why Choose the NIU NQi GTS?
In conclusion, the NIU NQi GTS stands as an excellent choice for urban commuters. It's not just the accessible price point or the classic design that appeals to potential buyers; it's the combination of efficient performance, environmental benefits, and the quality assurance from NIU that makes the NQi GTS a smart investment in the future of personal transportation.
In an industry where electric vehicles are becoming increasingly common, the NIU NQi GTS distinguishes itself through its dedication to quality and user satisfaction. Whether you're a seasoned EV enthusiast or new to the world of electric scooters, the NIU NQi GTS is certainly worth considering for your urban mobility needs.
---