Canoo Lifestyle Vehicle Specs and Price ⚡ Electric Bus
Share Canoo Lifestyle Vehicle in Social Media:
price (NEW) from:
34750,00
$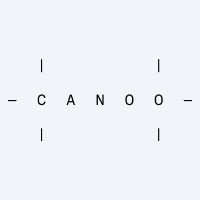 Canoo Lifestyle Vehicle description ⚡
Technical Specs, Price and Review on the new Canoo Lifestyle Vehicle.
In the rapidly evolving landscape of electric vehicles (EV), Canoo stands at the forefront with its ever-growing list of LDV patrons. The LDV, a groundbreaking creation of Canoo, has been masterfully designed on the company's proprietary multi-purpose platform. The wide array of configurations available gives it the versatility to adapt to an extensive range of applications.
Built for Flexibility: Canoo's LDV Multitude Configurations
One of the most striking aspects of the LDV is its customization potential. Constructed on Canoo's unique multi-purpose platform, it comes in numerous configurations, providing the flexibility required for various uses. This attribute significantly amplifies the LDV's appeal and utility, catering to diverse usage scenarios.
| | |
| --- | --- |
| manufactured in | USA |
| new from ($) | 34750 |
| range (km) | 400 |
| max. speed | 140 |
| sales start | 2023 |
| power (h.p.) | 340 |
| battery (kWh) | 80 |
| car type | minivan |
| drive type | RWD |
Maximized Operational Time: Canoo's Maintenance and Upgrade Services
Canoo has also revolutionized vehicle care by undertaking much of the maintenance and upgrades itself. This proactive approach ensures minimized downtime for the LDVs and maximized return on investment (ROI) for fleet operators. By curbing the downtime, Canoo not only streamlines operations for business operators but also enhances vehicle efficiency.
Prioritizing Driver Comfort: The Canoo LDV Design
The design of the Canoo LDV holds driver comfort paramount. Its features include a wide panoramic front window, which expands the field of view, enhancing the driving experience. Besides, it employs advanced electronic control technology. This innovative use of technology enhances driver ergonomics while optimizing the interior space, adding another layer of comfort for the occupants.
Unparalleled Performance: The Canoo LDV Specifications
Powered by an impressive 80 kWh battery, the LDV guarantees an extensive driving range of up to 321 kilometers, enhancing its usability for longer trips. Its payload capacity stands at a substantial 664 kilograms, which attests to the vehicle's impressive strength.
Safe and Agile: Canoo's LDV on the Road
The LDV excels in terms of road performance, providing outstanding visibility and maneuverability. Its safety features, coupled with the excellent road visibility it provides, makes the Canoo LDV a trustworthy companion on the road.
The continuous advancements and unique offerings of Canoo in the electric vehicle market have positioned it as a leading player. Its LDV, with its versatile configurations, driver-centric design, and robust performance, truly showcases Canoo's commitment to revolutionizing the electric vehicle industry.