Ford E-Tourneo Courier Price and Specs
Added to the EV Database on 08 November 2023
Share Ford E-Tourneo Courier
price (NEW) from:
50000,00
$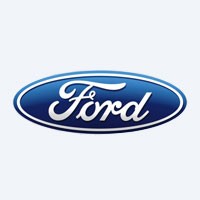 Ford E-Tourneo Courier Review ⚡
Technical Specifications, Price and Review on the new Ford E-Tourneo Courier.
Ford E-Tourneo Courier: A New Standard in Electric Vehicle Innovation
Introducing the Ford E-Tourneo Courier: The Future of Electric Mobility
The automotive landscape is evolving, and the Ford E-Tourneo Courier is at the forefront of this transformation.
| | |
| --- | --- |
| manufactured in | United Kingdom |
| sales start | 2024 |
| range (km) | 368 |
| battery (kWh) | 67 |
| bus type | minivan |
| seats (qty) | No data |
Set to be manufactured in the United Kingdom, the much-anticipated launch in 2024 marks a significant step towards Ford's goal of achieving zero emissions across all vehicle sales in Europe by 2035. This all-electric minivan is poised to redefine the way we think about electric vehicles (EVs).
Design and Practicality: The Hallmarks of E-Tourneo Courier
The Ford E-Tourneo Courier is a masterclass in balancing space and practicality. Its design is a fresh take on the compact, city-friendly multi-activity vehicle, offering five seats and an SUV-inspired aesthetic. It's an electric vehicle that doesn't just promise performance but also delivers an easy ownership experience with full connectivity and over-the-air updates.
A Vehicle Tailored for Adventure and Convenience
Adventure-ready and fun to drive, the E-Tourneo Courier is more than just a vehicle; it's a companion for life's journeys. Whether it's a family trip or a solo adventure, this five-seat multi-activity vehicle blends a distinctive SUV-inspired design with ample space, ensuring every journey is as enjoyable as the destination.
Seamless Integration of Technology and Comfort
Ford's newest addition to the Tourneo family is a technological marvel. The E-Tourneo Courier's all-electric driveline is complemented by a suite of digital experiences and connected features. This vehicle makes owning an EV not only appealing but also easily accessible.
Electric, Fun, and Adventure-Ready: The Vision of Ford Model e
Ford's commitment to an electric future is embodied in the E-Tourneo Courier. As expressed by Martin Sander, General Manager of Ford Model e in Europe, this vehicle is a testament to Ford's dedication to scaling up EV production and delivering connected, must-have vehicles for customers.
A Commitment to a Greener Future
The E-Tourneo Courier is a key part of Ford's pledge to introduce 10 all-electric vehicles in Europe by 2024. This commitment aligns with their target of zero emissions for all vehicle sales in the region by 2035, highlighting a $50 billion global investment to ramp up EV production.
Ready for Tomorrow: The All-Electric Model Arrives in 2024
Set to arrive in 2024, the all-electric E-Tourneo Courier follows the EcoBoost petrol-engined Tourneo Courier, showcasing Ford's dedication to providing a range of options for consumers. With initial deliveries expected before the end of 2023, the excitement for this new model is palpable.