Ford E-Tourneo Custom Price and Specs
Added to the EV Database on 08 November 2023
Share Ford E-Tourneo Custom
price (NEW) from:
67560,00
$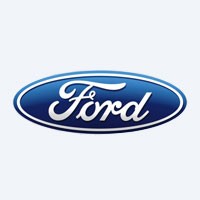 Ford E-Tourneo Custom Review ⚡
Technical Specifications, Price and Review on the new Ford E-Tourneo Custom.
Ford E-Tourneo Custom: A Futuristic Approach to Electric Travel
The New Era of Electric Vehicles: Introducing the Ford E-Tourneo Custom
The automotive world is taking a significant leap forward with the introduction of the Ford E-Tourneo Custom, a vehicle that redefines electric mobility. 
| | |
| --- | --- |
| manufactured in | Turkey |
| sales start | 2023 |
| range (km) | 370 |
| battery (kWh) | 74 |
| bus type | transit bus |
| seats (qty) | 9 |
Designed and assembled in Turkey, this vehicle marks a new chapter for Ford, combining futuristic design with groundbreaking technology. Its anticipated release in 2023 is already creating a buzz in the market.
Innovative Design Meets Advanced Technology
At the core of the Ford E-Tourneo Custom's design is its impressive range capability. Boasting a 370 km range on a single charge, it's powered by a robust 74 kWh battery. This transit bus-style vehicle comfortably accommodates up to nine passengers, making it an ideal choice for both personal and business applications.
A New Standard in Electric Vehicle Performance
Ford Pro's all-electric E-Tourneo Custom sets a new benchmark in the multi-activity vehicle category. It's more than just a mode of transport; it's a statement of luxury, capability, and advanced design. The vehicle caters to a range of customers, from families seeking a versatile vehicle for leisure activities to businesses looking for a sophisticated mode of transport.
Next-Generation Platform for Enhanced Driving Experience
The E-Tourneo Custom is not just another electric vehicle; it's the flagship of Ford's next-generation line-up. Its platform is meticulously engineered to boost performance, deliver unmatched refinement, and offer expansive space. This makes it ideal for both personal and commercial use.
Dynamic Electric Powertrain for Extended Range
Ford has equipped the E-Tourneo Custom with an all-electric powertrain capable of delivering up to 370 km of range and supporting 125 kW DC fast charging. The lineup also includes plug-in hybrid (PHEV) and all-wheel-drive diesel options, offering versatility to meet various consumer needs.
Luxury and Convenience: High-Spec Features
The E-Tourneo Custom doesn't just impress with its performance; it also dazzles with its high-spec features. These include flexible track-mounted rear seating, power side doors, a tilting steering wheel, and a premium B&O audio system. EV models are further enhanced with a 2.3 kW Pro Power Onboard feature.
European Production and Delivery
As a testament to its global appeal, the all-new Tourneo Custom range is produced by Ford Otosan in Kocaeli, Turkey. With deliveries to European customers set to commence in mid-2023, the anticipation is palpable among potential buyers.